By Janlee Wong, MSW
Lisa Kopochinski, NASWCA's longtime News Editor, is leaving after 11 years of dedicated service to the Chapter. When Lisa started, NASWCA was still publishing a paper newspaper that was mailed to members. The format was newsprint tabloid size 11 inches by 17 inches and only a few printing companies could print it.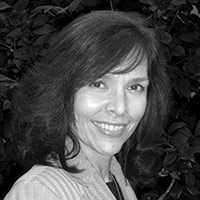 As mail, paper and printing costs continued to increase, Lisa helped the Chapter move to an 8.5 x 11-inch glossy print format which continued to be mailed. Lisa's experience with this format made the transition easy and she was much appreciated.
With continuous postage cost increases and the labor needed to layout, print and mail the newsletter, the Chapter decided to start publishing a virtual newsletter on the Internet starting about five years ago. This was a brave new world for Lisa as she had to learn new software (WordPress) and work with a programmer (Marlin Cobb). The transition was successful in large part to Lisa's efforts and our virtual newspaper was integrated and linked with our social media.
In adapting to the changes in the media world, moving from print to virtual was the right move for the Chapter in looking after the Association finances. Mainstream print newspapers today are watching a slow death spiral of this medium. With the move to the Internet, came new virtual marketing opportunities that organizations have taken full advantage of including Google, Facebook and Salesforce. In response to continuing pressures on Association finances, the Chapter needed to take advantage of these new marketing virtual integration and created a new marketing position that will help us integrate news, advertising, sales and customer relations.
We've recently hired a new Marketing Coordinator, Paul Vallejo, and we'll feature a story on Paul in the near future.
We'll always appreciate the contributions and hard work that made Lisa one of the Chapter's best editors. Thank you, Lisa and good luck, in your future endeavors.