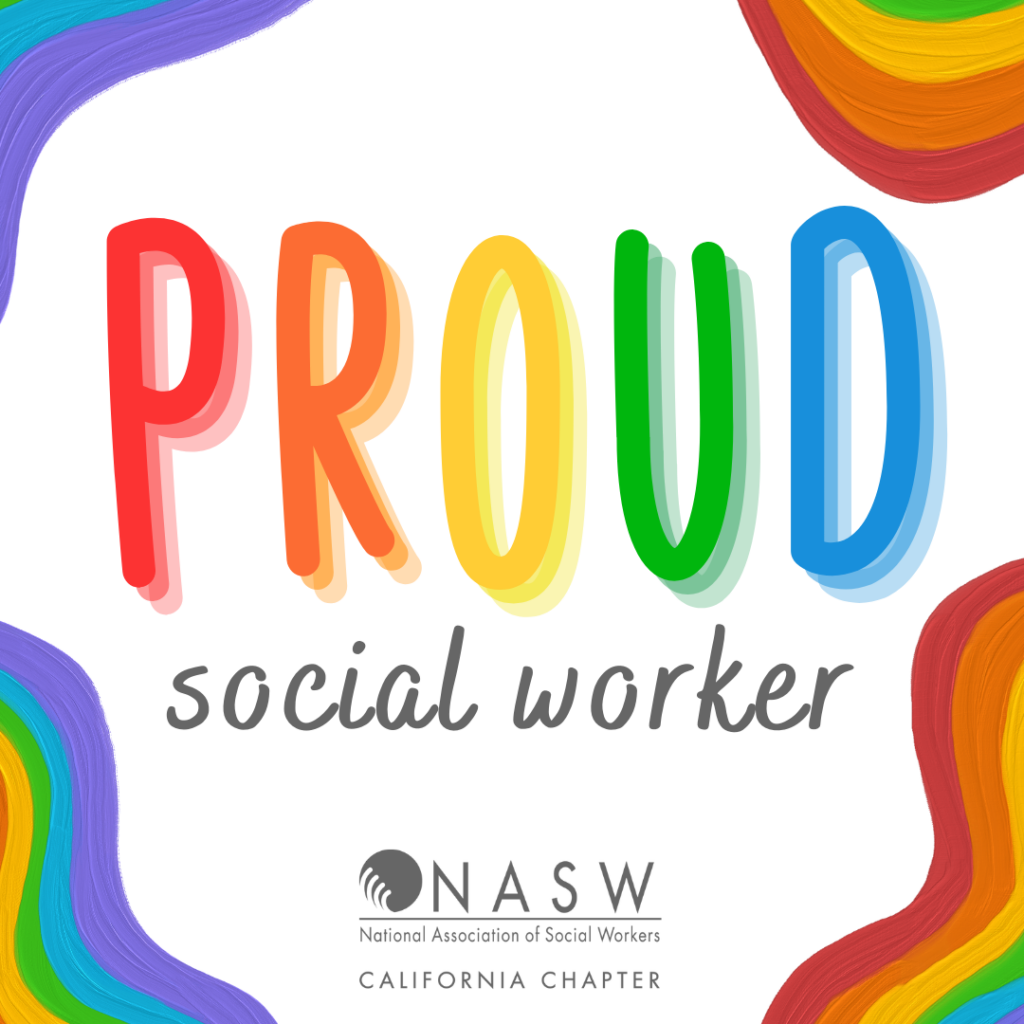 We're wishing all LGBTQIA+ social workers, advocates, and allies a happy Pride Month. We're proud to work alongside you for a more just and more inclusive world that honors, uplifts, and celebrates our diverse and intersecting identities, as well as the stories and contributions of LGBTQIA+ individuals.
We recognize June as a time to commemorate the queer activists who have dedicated their advocacy to ensure safety and support of the community. We would also like to thank all LGBTQIA+ social workers who have contributed years of service to their clients and to the advancement of the social work profession.
As we celebrate the accomplishments of LGBTQIA+ individuals, we must also fight and advocate for the numerous discrimination issues that still exist and harm our communities. We must advocate for and protect LGBTQIA+ safety, access to identity-affirming healthcare and appropriate facilities, rights to housing, rights to employment, and much more. As we have reiterated time and time again, LGBTQIA+ rights are human rights – and we must do better to turn equity into reality.
NASW-CA's LGBTQ+ Council
We would like to highlight our LGBTQ+ Council. These councils are a great opportunity for you to get involved and stay connected with other social workers who identify as LGBTQIA+. The council hosts its bimonthly Support Group and Council Meeting. Our upcoming support group is on June 8.
Proud Social Worker Zoom Background
Show off your Pride! We have created a Pride-themed virtual background to celebrate who you are. This month, and every month, NASW-CA celebrates you. Download our background below.