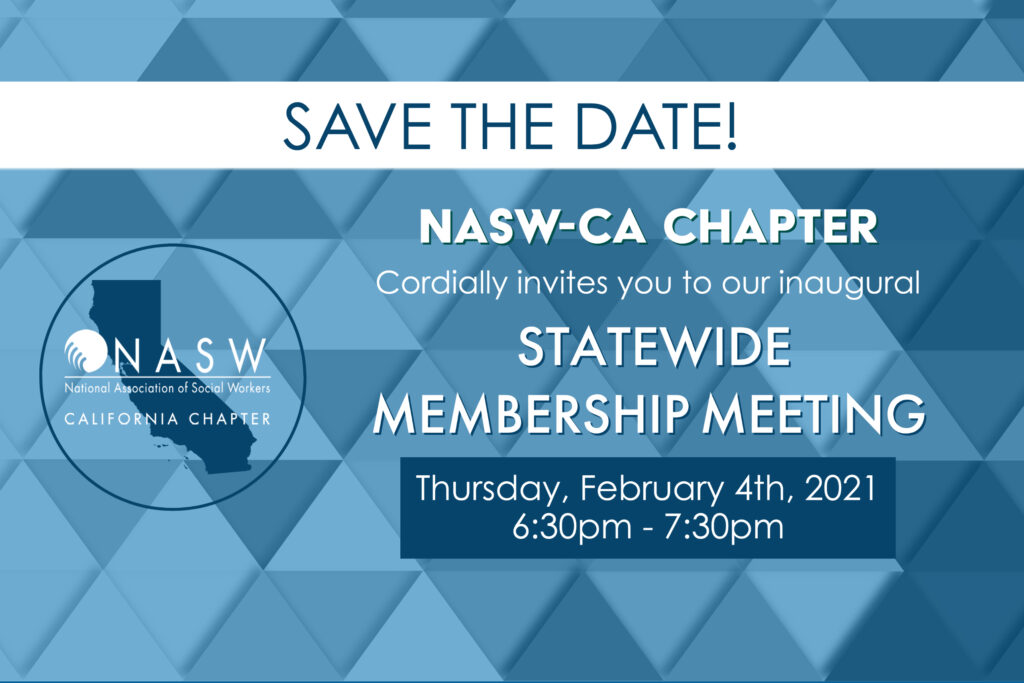 NASW-CA Cordially invites you to our inaugural Statewide Membership Meeting. Thursday, February 4th, 2021 from 6:30-7:30pm via Zoom.
As we dive into the new year it's time to start thinking about new intentions and new beginnings and what we want to do differently this year. It's a new year to let your voice be heard. Join the NASW-CA Membership Committee for an assembly to let us know how NASW is doing and what you want to NASW to do for you! Please email questions to us at membership@naswca.org that you want us to address in the session by Monday, January 25th, 2021 by 5pm. 
REGISTRATION COMING SOON!