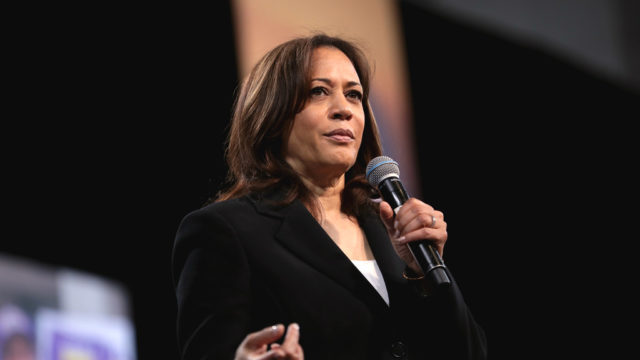 By Dr. Sylvester Bowie,
NASW-CA Chapter President
On August 11, 2020, Joe Biden, the presumptive Democratic Party nominee, made an historic announcement when he named Kamala Harris as his running mate. This was a historical day for the country, for women of color, for immigrants and for the ideals of diversity. President Obama, the son of an immigrant father from Kenya, was even accused of not being American. I recall the indignity that visited President Obama when he felt the need to countenance the indignity of being asked to "prove" that his birth certificate was real and thus his status as an American.
With the announcement that Kamala Harris would be his Vice Presidential running mate, Joe Biden went further in elevating diversity and the place of immigrants as a critical part of the American experience that was there from the beginning as a part of how the country is and has been govern. While in recent times anti-immigrant rhetoric is more prevalent now since the 1960s, the reality is that many of the "Founding Fathers" were not American-born. The number of those born outside the USA included: Frances Lewis (Wales), James Wilson and John Witherspoon (Scotland), James Smith, Matthew Thornton, George Taylor (Ireland), and Robert Morris and Button Gwinnett (England).
According to NBCNews.com the U.S. foreign-born population reached a record 44.4 million in 2017. Since 1965, when U.S. immigration laws replaced a national quota system, the number of immigrants living in the U.S. has more than quadrupled. Immigrants today account for 13.6% of the U.S. population, nearly triple the share (4.7%) in 1970.
The significant increase of immigrants as part of the US population since 1965 included a Jamaican immigrant, Donald Harris, who had moved to UC Berkeley to read for his Ph.D. degree in 1963, which was then conferred in 1966. Another immigrant from another world away in India, was also at UC Berkeley readying for her degree. She was Shayamala Gopalan. The two immigrants were married in 1963 and the union produced two children, one of whom (Kamala) is now the first Afro South Asian American (woman of color) to be a major party Vice Presidential candidate.
This announcement of the candidacy of Kamala Harris, is a day of celebration for many communities that make up the large majority of voters in America. We could start the discussion with the need for celebration of women as they represent the majority of the voters in the country. This is a time of celebration for progressives, liberals, people of color, black women, South Asians, Howard University and Historically Back Colleges and Universities (HBCU) alumni in general and as a Jamaican-born voter in the American political system, this a great day of celebration for Jamaicans.
The announcement of Kamala Harris as a Vice presidential candidate is not just a great choice for the purpose of governance, experience, and ability, it is also a time for celebrating our diversity and to embrace the contribution to the development of this country by immigrant groups. As the founding fathers had many foreign-born actors at the beginning of the current experiment who all contributed to this form of democracy that we have continued to fashion into a "more perfect union" the election of Barack Obama in 2008, and again in 2012, and now the naming of Kamala Harris (2020) as a Vice Presidential Candidate demonstrates that we are moving in the right direction notwithstanding the rhetoric of some including the current president.
We, in the social work community must ensure that we are a critical part of the history that is being created and while we are celebrating, we do not want to ignore the hard work that must be done and that starts with us ensuring that we are voting in the largest numbers ever during the November 2020 Presidential election.
As a community, we must encourage and give agency to the naturalized citizens who must be part of the celebration for Joe Biden and his historic pick in Kamala Harris. We must find and reach out to women of color, and all women generally, to join in the movement to vote in this election where we have a historic candidate as the Vice Presidential candidate.
We must reach out to men, and especially men of color, to join this historic time and ensure that they are voting in the largest numbers ever in November. And as a point of personal privilege, I do want to appeal to all those Jamaican and South Asian-born Naturalized citizens and their Diaspora offspring, you have the opportunity to be part of a history making event and I hope that you will first vote and then celebrate the candidacy of our next Vice President of the United States Ms. Kamala Harris, the daughter of an Indian mother and Jamaican father.
Now let's go do the work necessary to create this history.