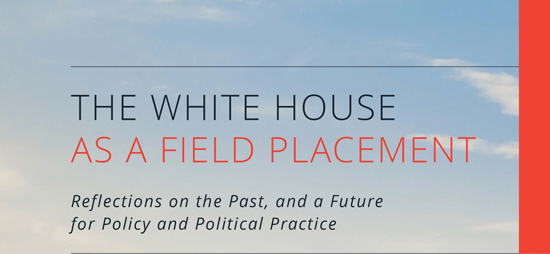 Dear Chapter Colleagues,
I am writing to share a paper that NASW developed in partnership with our colleagues at University of Michigan School of Social Work, titled the White House As A Field Placement.
The paper features a speech by Harold Richman, a social worker and White House fellow (the only SW WH fellow to date) and explores Macro policy field placements, political social work and policy practice roles for social workers. You will see that we have showcased NASW's work in policy practice and in training Macro students. We also provide a robust list of policy fellowship opportunities which are linked to our website. This is a great document for generating interest in NASW from Macro social workers and those interested in public policy.
The paper is posted on the NASW national blog, link: NASW, University of Michigan White House field placement paper explores macro policy practice and political social work | socialworkblog.org.