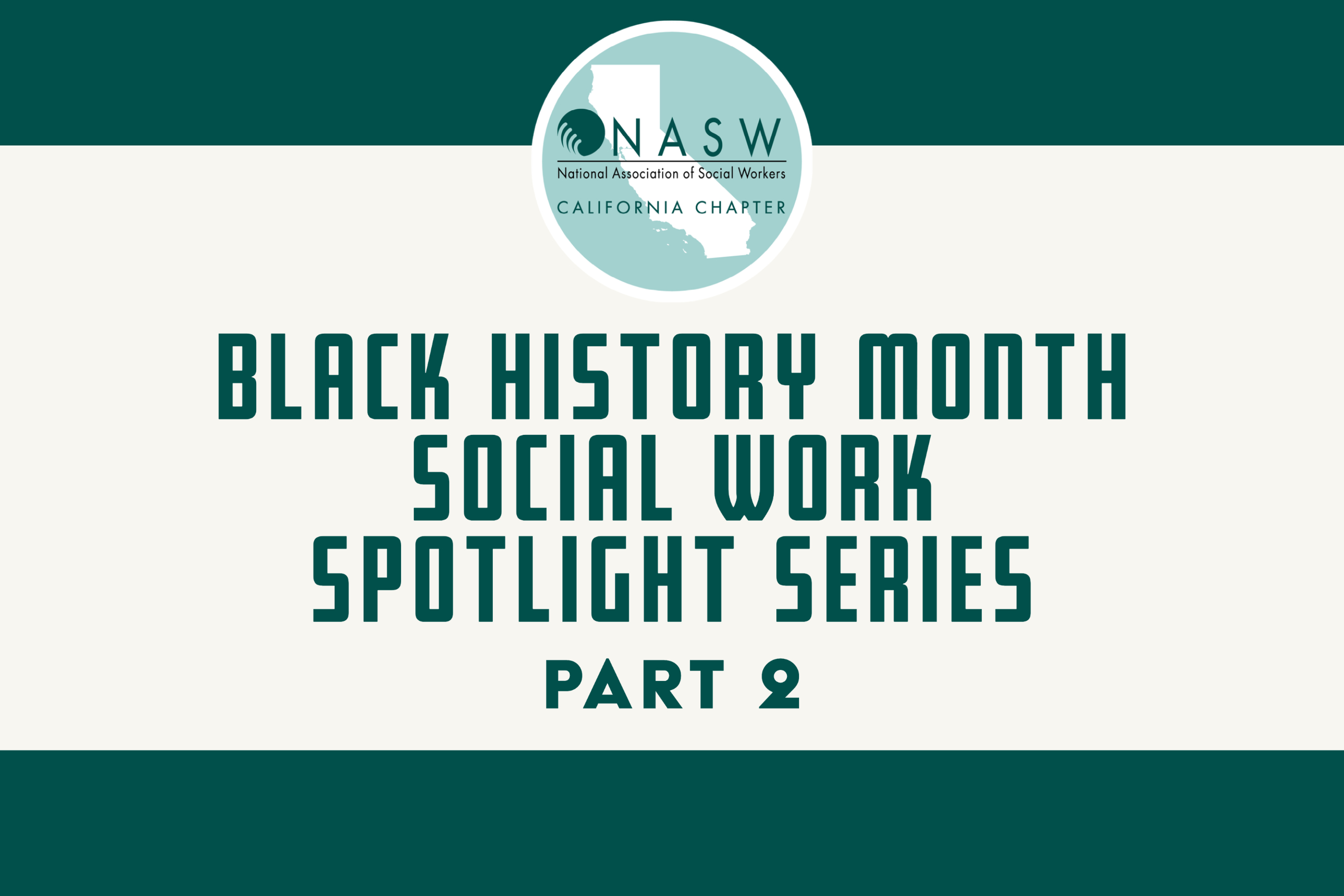 To commemorate and celebrate Black History Month, our Diversity & Inclusion Committee has compiled a list of noteworthy and influential Black social workers that have made significant contributions to our profession, and along the way have helped to change the course of US History to become a more equitable society.
Nancy Jefferson Mance, LCSW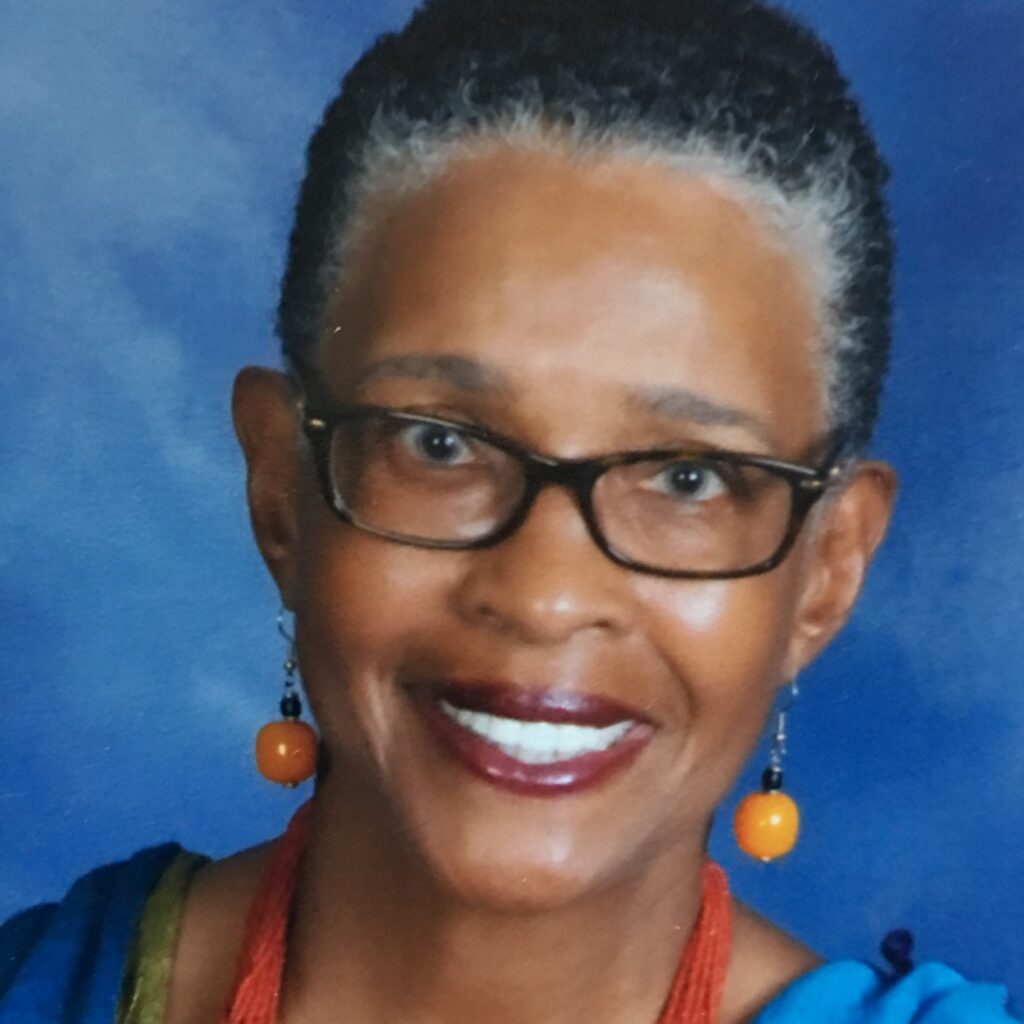 Nancy Jefferson Mance began her career with the Los Angeles Unified School District in 1984 as a psychiatric social worker with School Mental Health (SMH). In addition to providing direct services to students and parents and consultation to school administrators, Ms. Mance was also instrumental in developing the graduate internship program for the unit in 1987. Ms. Mance served as an administrator for 12 years during which time she oversaw the operation of three clinics and wellness centers; later she was instrumental in developing the expansion of the school-based mental health program from which she retired in 2016. During her tenure, Ms. Mance participated in the dynamic evolution of mental health services offered to students. She has been profoundly encouraged to have experienced and been a part of the promotion of and greater attention to the understanding of the social-emotional support students deserve to ensure a rich and successful academic experience.
In 1992 during the aftermath of the Los Angeles civil unrest – what became known as the "Rodney King verdict", she partnered as a representative of The Association of Black Social Workers of Greater Los Angeles (ABSW) with Dr. Sandra Cox a colleague and the representative for The Association of Black Psychologists (ABPsi). Together they co-founded the Coalition of Mental Health Professionals as a venue to provide mental health services, crisis and trauma intervention and healing to the residents of south-central Los Angeles. Well into its second decade, she continues to maintain close a relationship with the agency.
Ms. Mance is a graduate of the University of Southern California's School of Social Work MSW program and Cal-State Dominquez Hills where she earned a Master's in Education Administration. She has spent more than three decades in the service of children and their families. In 2010 she joined the Board of Friends of School Mental Health. She currently serves as board secretary and is on the planning committee for its annual awards dinner and fund raising event.
 Ms. Mances' commitment to volunteerism includes membership in the National Association of Black Social Workers of Greater Los Angeles and Lambda Kappa Mu Sorority, Inc., Alpha Beta Chapter with the belief that small efforts on the part of a few have the potential to reap rewards in the lives of many. 
---
Dr. Esther Jones Langston, PhD, MSW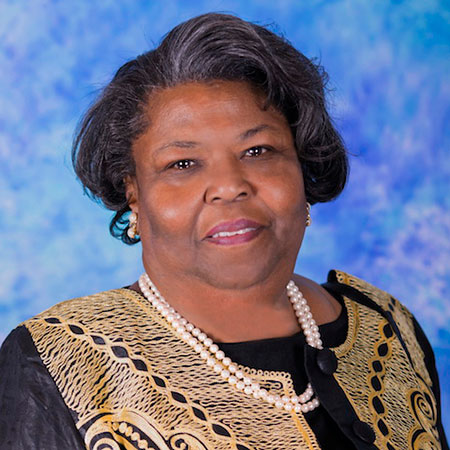 Dr. Esther Jones Langston, PhD, MSW, has been a pioneer in teaching, research and community activism for more than 50 years. Her primary focus is social, economic, and environmental justice where she has provided testimony to city, county, state, national, and international political entities.
Langston has had many "firsts" over her professional career. She was the only black Social Worker in the State of Nevada from 1970-1972. She was the first African American woman to be employed within the Nevada Higher Education System. Her appointment at the University of Nevada, Las Vegas (UNLV) was a first, followed by her being the first African American to become a full professor and a department chair. She broke new ground for other blacks and ethnic minorities to become part of UNLV. This is a social justice accomplishment knowing so few Black Americans were progressing through academia during the early 1970s. She served as a role model to several generations of black social workers by her presence at a predominantly white institution. She has taught and mentored numerous BSW and MSW students over the course of her career.  

Langston was the primary curriculum lead in establishing the BSW and MSW programs at UNLV. She secured a grant to hire a black faculty member and provide student stipends for students for African Americans and Native Americans. She converted a mobile trailer into an office and traveled to sections of Las Vegas, with students in field practicum, to provide services to the residents in those areas who lacked transportation. She collaborated with other social service agencies to provide a staff member to assist the residents in completing the required forms for service. It is important to note that Langston was training social work students at that time to meet the client where they are, provide culturally competent services, and to advocate for all peoples. 

As the only black MSW in the state of Nevada, she was appointed to the Governor's Task Force for Mental Health. Her primary contribution to this task force was to ensure that providers were sensitive to the needs of black people. She developed and provided training to agencies to include services that were sensitive to this population. In the beginning of the AIDS epidemic, she partnered with the medical profession to provide services to this population and their families. Her work in these areas has earned her many awards. 
---
Dr. Darrell Wheeler 
Dr. Darrell Wheeler is the Provost and Senior Vice President for Academic Affairs at Iona College in New Rochelle, New York. He is an educator and researcher with interests including the identification and exploration of individual and communal resiliency in HIV prevention and intervention in the African-American gay, bisexual, and transgender communities. His work has demonstrated a deep understanding of social work practice methods and the social work community. Wheeler has used research to advance the use of data and evidence in developing innovative programs and policy initiatives. A well-regarded and active scholar, Wheeler has published and presented extensively in the areas of health and mental health disparities, HIV prevention and intervention, minority health, individual and community resilience, LGBTQ community health and intervention, social justice, and community service. 
His work has been funded by such esteemed bodies as the American International Health Alliance and the Centers for Disease Control and Prevention, for which he received a four-year grant of more than $1.75 million. Wheeler earned his doctorate from the University of Pittsburgh in 1992, a master's degree in public health at the University of Pittsburgh in 1990, a master's in social work from Howard University in 1988, and a bachelor's degree in sociology from Cornell College in 1981. He served as Vice Chair of the US Presidential Advisory Council on HIV/AIDS (2016-17) and was the President of the US Board of the National Association of Social Workers 2014-2017. He has also served on the Office of AIDS Research Advisory Council. In 2015, he was named among the 30 most influential social workers alive today.
---
Kimberlé W. Crenshaw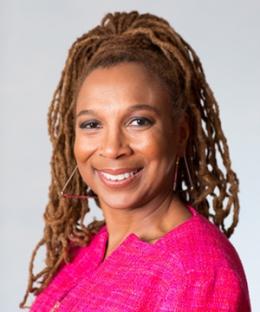 Kimberlé W. Crenshaw is a pioneering scholar and writer on civil rights, critical race theory, Black feminist legal theory, and race, racism, and the law. In addition to her position at Columbia Law School, she is a Distinguished Professor of Law at the University of California, Los Angeles. 
Crenshaw's work has been foundational in critical race theory and in "intersectionality," a term she coined to describe the double bind of simultaneous racial and gender prejudice. Her studies, writing, and activism have identified key issues in the perpetuation of inequality, including the "school to prison pipeline" for African American children and the criminalization of behavior among Black teenage girls. Through the Columbia Law School African American Policy Forum (AAPF), which she co-founded, Crenshaw co-authored (with Andrea Ritchie) Say Her Name: Resisting Police Brutality Against Black Women, which documented and drew attention to the killing of Black women and girls by police. Crenshaw and AAPF subsequently launched the #SayHerName campaign to call attention to police violence against Black women and girls.
Crenshaw is a sought-after speaker and conducts workshops and trainings. She is also the co-author of Black Girls Matter: Pushed Out, Overpoliced, and Underprotected. Her writing has appeared in the Harvard Law Review, the National Black Law Journal, the Stanford Law Review, and the Southern California Law Review. She is a founding coordinator of the Critical Race Theory workshop and co-editor of Critical Race Theory: Key Documents That Shaped the Movement. In 1981, she assisted on the legal team of Anita Hill during her testimony at the confirmation hearing of Supreme Court Justice Clarence Thomas.
Crenshaw writes regularly for The New Republic, The Nation, and Ms. and provides commentary for media outlets, including MSNBC and NPR, and hosts the podcast Intersectionality Matters! She also serves on the Committee on Law and Justice of the National Academies of Science.
Crenshaw's groundbreaking work on intersectionality was influential in the drafting of the equality clause in the South African Constitution. She authored the background paper on race and gender discrimination for the United Nations' World Conference on Racism in 2001, served as the rapporteur for the conference's expert group on gender and race discrimination, and coordinated NGO efforts to ensure the inclusion of gender in the WCAR Conference Declaration.
---
Tamara Grigsby, MSW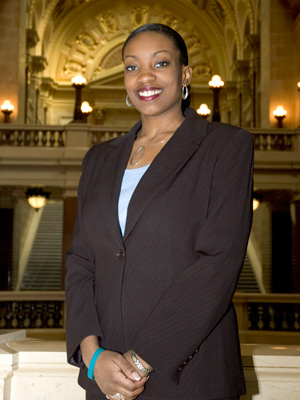 Tamara Grigsby epitomized the social work passion and commitment to social justice. As a State Representative representing the inner city of Milwaukee for eight years and later as Dane County's Community Outreach Coordinator and Director of Equity and Inclusion, she fought passionately for the needs of children, communities of color and low income and other marginalized populations.
Tamara received her Masters' in Social Work from UW Madison and as a state legislator proudly identified herself as a social worker. During social work month she gave a shout out on the Assembly floor to NASW WI and the social work profession. During the 2009-2011 legislative session when the Democrats were in control of the State Assembly and Senate, Tamara helped get NASW WI's Vendorship bill included the Wisconsin State Budget and led the efforts to successfully pass a bill requiring that sex education in the public schools include "scientifically based information and instruction". As a member of the powerful Joint Finance Committee she advocated for the needs of inner city residents in the state budget. She worked on numerous other bills supporting the needs of children and low income communities.
---
Bebe Moore Campbell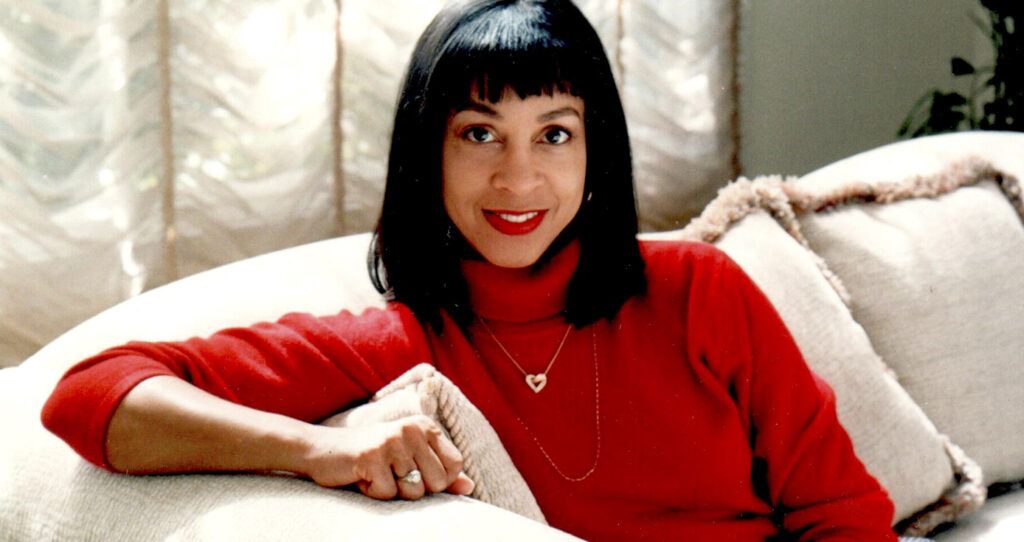 Bebe Moore Campbell was an American author, journalist, teacher, and mental health advocate who worked tirelessly to shed light on the mental health needs of the Black community and other underrepresented communities.  Her work often sought to dispel the stereotypes of Black people, touching on real-world issues such as the lynching of Emmett Till. Campbell was a champion in showcasing the duality of Black women and most of her novels' protagonists were high-earning and ambitious. In 2003, when Campbell released her first children's book Sometimes My Mommy Gets Angry, which highlights a young girl's journey of living with her mentally ill mother. The book went on to earn her an Outstanding Media Award for Literature from The National Alliance on Mental Illness (NAMI).
In 2005, she released The 72-Hour Hold, a novel that explores bipolar disorder. An issue Campbell was inspired by a mentally ill family member. It is reported that she struggled to support her daughter who battled with mental illness and a system that prevented her daughter from getting help and support. She founded NAMI-Inglewood in a predominantly Black neighborhood to create a space that was safe for Black people to talk about mental health concerns. Throughout her time as an advocate, Campbell made her way to DC. in 2008, the U.S. House of Representatives designated July as Bebe Moore Campbell National Minority Mental Health Awareness Month, in her honor. It aimed to focus on the need to improve access to mental health treatment, promote public awareness of mental illness, primarily within minority communities.