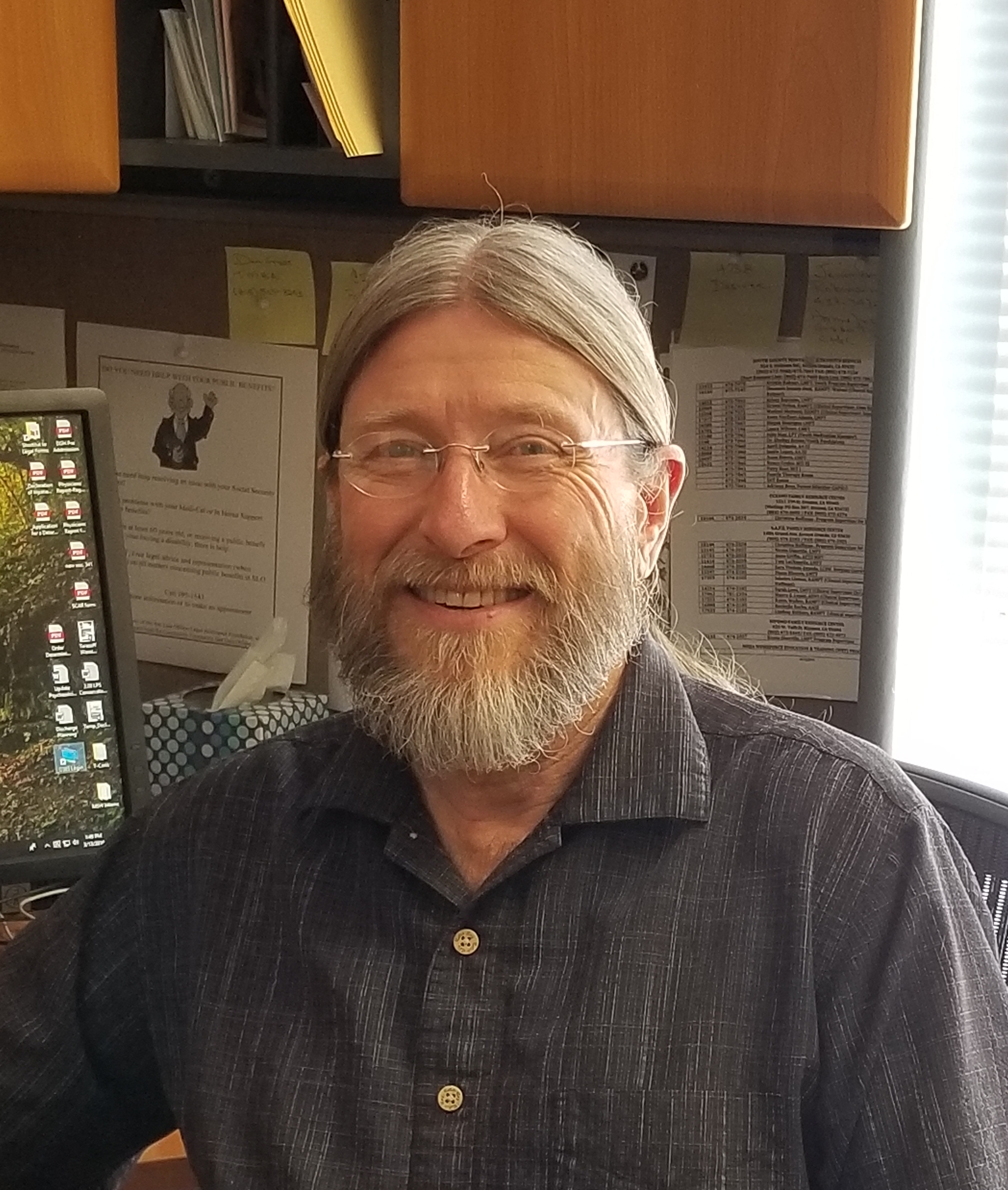 Submitted by L. Jeannette Davis, DSW
Secretary, SLO Unit
The San Luis Obispo Unit is honoring R. Michael Teubner, LCSW, as our 2019 Social Worker of the Year on Thursday, March 28th.
We will meet from 5:30 to 7:30 PM. We welcome guests to come, share in a dinner, and hear Michael talk about his lifetime work. For directions, please contact us at NASWSLO@gmail.com
In a career in mental health that has spanned over 40 years, Michael has worked as a substance abuse counselor, youth counselor, vocational counselor, licensed psychiatric technician, individual and couple's therapist and clinical social worker.
He feels that his primary motivation for entering social work grew out of his first working in various mental health positions in San Diego and then in San Luis Obispo county. He learned firsthand the devastating effects of mental illness on clients, families, and his community. Although he had graduated with a BA in anthropology from California State University, Northridge, in 1974, he returned to academia to become a social worker. He received his MSW in 1985 from California State University, Fresno. In 1988 he achieved his LCSW.
Michael began his social work career at Atascadero State Hospital. In his 27 years, he worked as a unit social worker, forensic services coordinator, conditional release program liaison, community integration specialist, veterans' affairs liaison, and as a supervising social worker.
In 2012, he retired from ASH and for the past seven years has been employed by the County of SLO at the Psychiatric Health Facility Unit. As their mental health therapist and supervisor of social work services, he provides psycho-social assessments, discharge planning, and psycho-education to the patients, their families and support systems. He enjoys educating the community about mental illness, but is consistently challenged by the lack of resources available to the families and patients. He also supervises MSW students—17 thus far—as an internship field instructor and two associate clinical social workers who are now LCSWs.
Michael's commitment to NASW has been to participate on the steering committee for many years, to advocate for social work, and is currently co-chair of the SLO unit. Prior to his involvement with NASW in SLO, he was a member of the Social Work Association of San Luis Obispo County. He remains an activist in his personal life.
Save the Dates for Upcoming SLO Unit meetings
Thursday, April 25
Thursday, May 23
Thursday, June 27