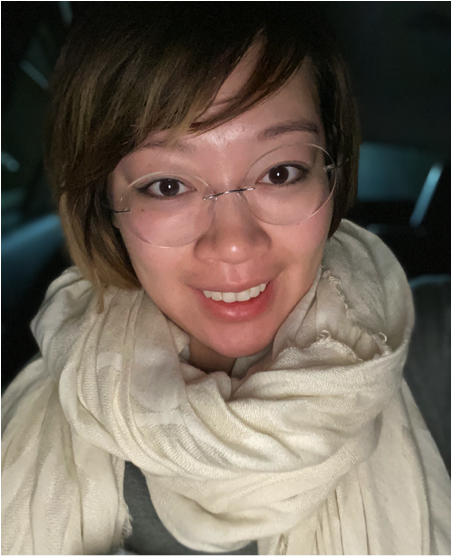 Janice joined NASW in 2015 as a member and was elected for the Assistant Regional Director position with Region B in 2019. Janice decided to run for this position because she cares deeply about professional standards, organizational services, and professional development. She believes that we can bring members together to work on maintaining and creating positive impacts and improvements to our profession and society through listening carefully, wholeheartedly planning, and working things out together.
Janice immigrated to the U.S. from China when she was 17 years old. She earned her B.A. in Social Work and MSW at San Jose State University, where she was elected as the Student Representative of the Social Work Graduate Student Association for the 2017-2018 academic year. At the Social Work Month Gala 2018 hosted by South Bay Unit, Region B, NASW, Janice was presented with the award for the Social Worker of the Year. Upon graduation, Janice continues her social work career in the mental health and healthcare settings. Now, Janice is pursuing an Ed. D in Organizational Leadership with an emphasis on Organizational Development. Above all, Janice also works as a co-chair with the Asian Pacific Islander Social Work Council, Northern CA.
What has been your favorite part of being a regional leader?
My favorite part of being a regional leader is to collaborate with unit leaders, support my regional director, and provide learning opportunities to our professional communities and the public.
What type of social work experience do you possess?
I am fortunate to have practiced on micro, mezzo, and macro levels of social work. Since 2015, I have provided direct services in mental health and healthcare settings as a case manager, psychotherapist, hospice social worker, inpatient social worker, and home health/palliative social worker. I have worked in community education and outreach with the Alzheimer's Association and Asian Pacific Islander Social Work Council. Last but not least, I have also done policy advocacy in CA with the Alzheimer's Association although it was brief due to my internship contract. I am currently working as a behavioral health clinician and medical social worker in San Francisco.
What is your favorite type of self-care practice?
I love karaoke, weightlifting, kickboxing, and networking. These are my regular self-care practices.
What are the benefits of reaching out to regional leadership?
There are many benefits, but I would summarize them as community building, professional development, and self-care enrichment.
What is the best way to get a hold of you?
I can be reached at jiewen.janicehuang@gmail.com.
Can you share about the events you host in your area and how members can get involved/benefited by this?
I came on board this year, so it may not be fair for me to talk about the past events our Region hosted. However, we are organizing a social work self-care event: Social Work Night with the San Jose Sharks on March 7, 2020. More information will be available towards the end of December 2019. This event will bring social workers together, practicing self-care and getting to know our community organizations by participating in our pre-game tabling event. Please feel free to contact us at regionb@naswca.org for more information.
Any additional information about yourself that you would like to share with the members in your area?
"We Rise by Lifting Others," a quote written on the wall of the training studio I go to, captured my attention more than all the appealing free weights combined since day one. It soon became my inspiration… If you are interested in becoming part of our social work family, if you have ideas, suggestions, and/or feedback on how we can serve more people and how we can do a better job, if you are interested in professional growth opportunities with NASW, please contact us at regionb@naswca.org. We want you, and we need YOU!