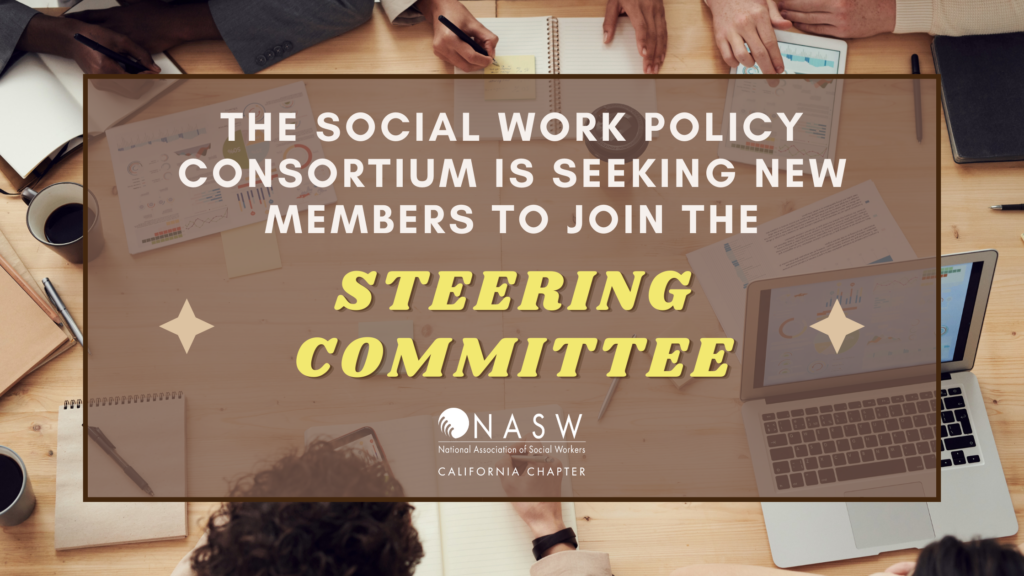 We are still looking for policy instructors for our Steering Committee! Committee members will help plan and inform the quarterly Social Work Policy Consortium convenings. These workshops are built to center and support the needs of social work policy instructors. Some topics that the Social Work Policy Consortium will explore are power structures at the county level, the Los Angeles Men's Central Jail, and how social workers can impact change at the local level. The committee meets virtually for one hour every month.
View our previous Spring event and our Winter event to learn more about consortium work. Our upcoming free workshop, Where is the Power? will be held on August 17. View our other upcoming Policy Consortium convenings here.
Social work education and our policy professors fuel the pathways to ensure social workers are engaging in powerful conversations about necessary reform, critical dialogue, and systems analyses. If you are a policy instructor who wants to network with other professionals and contribute to our quarterly Social Work Policy Consortium programming, contact contact@naswca.org with your policy teaching experience and/or resume. The committee aims to have representative that reflect all diverse regions of the state.
Our current members include Victor Manalo with CSULA, Margaret Lee with APU, Eileen Pasztor with CSULB, Michelle Santiago with SMUSD, and Nikola Alenkin with CSULA.