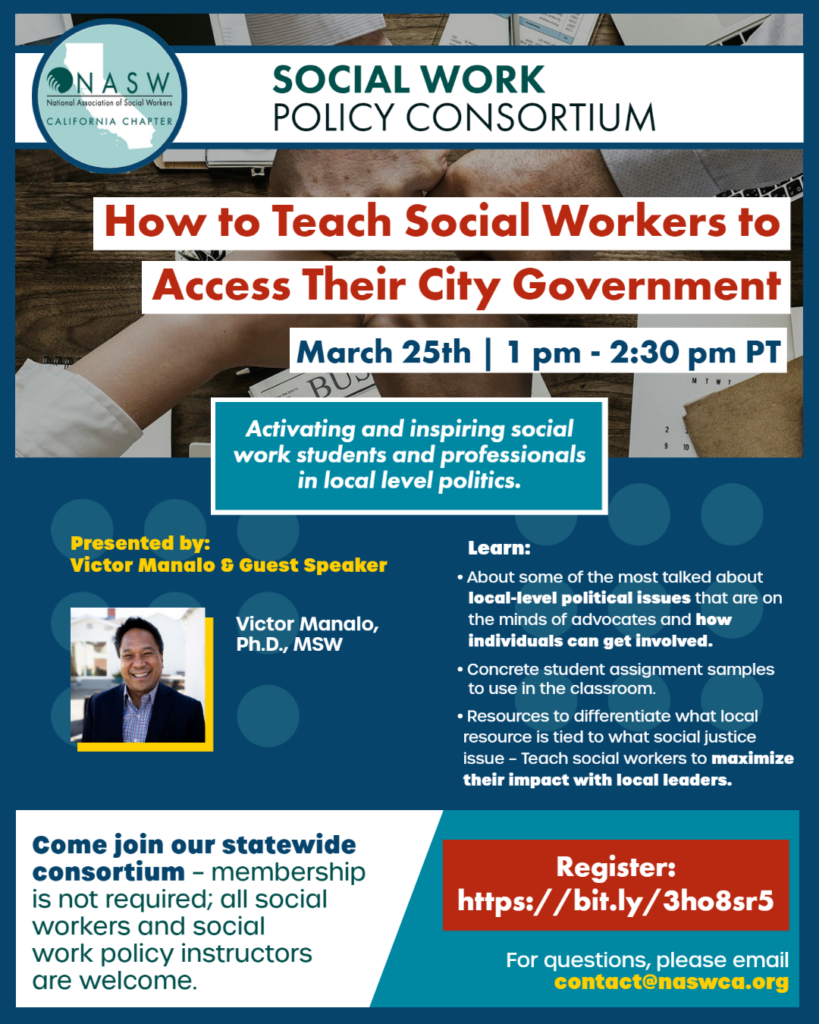 Join NASW-CA for their next Policy Consortium Convening on March 25th! The consortium will activate and inspire social work students and professionals in local level politics. This workshop will be hosted by Victor Manalo, Ph.D., MSW and Nikola R. Alenkin, PHD, LCSW.
Participants will learn:
About some of the most talked about local-level political issues that are on the minds of advocates and how individuals can get involved.
Concrete student assignment samples to use in the classroom.
Resources to differentiate what local resource is tied to what social justice issue – Teach social workers to maximize their impact with local leaders.
Come join our statewide consortium – membership is not required; all social workers and social work policy instructors are welcome.
For questions, please email contact@naswca.org