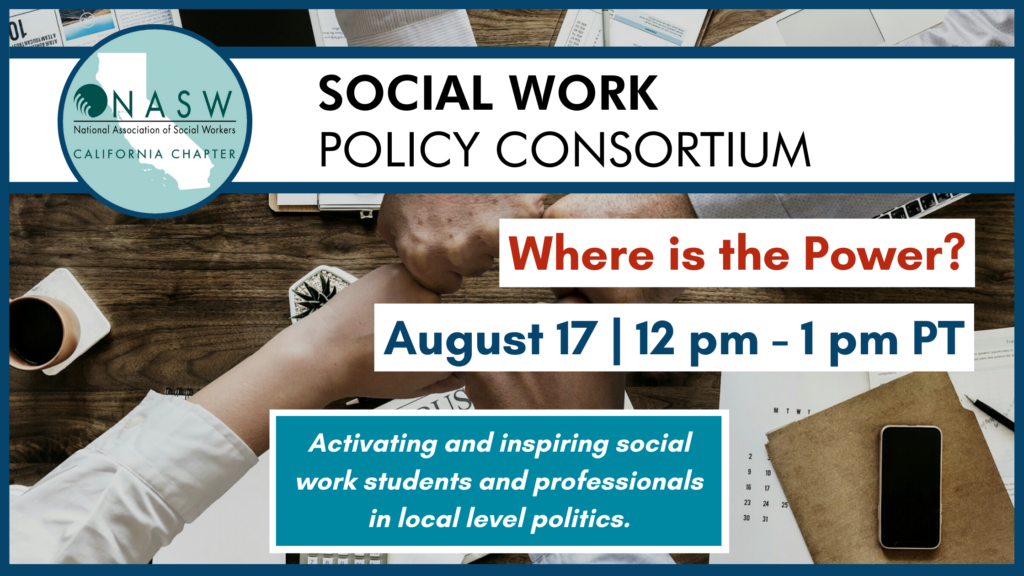 Learn about power structures at the county level. Who decides on the funding allocations for our health and human care systems? Who leads policy and practice decisions about our children's welfare and the well-being of aging populations? Who is at these decision-making tables? This event is free to attend, and registration is required.
Guest Speakers:
Farrah McDaid Ting, Director of Public Affairs & Member Services, California State Association of Counties
Bryant Vargas, Policy Advisor, San Bernardino County Board of Supervisors, 5th District
Dr. Nikola Alenkin, Lecturer at California State University, Los Angeles, Department of Social Work
Please email contact@naswca.org with any questions.
Interested in NASW-CA's Social Work Policy Consortiums? Check out our upcoming workshops below!