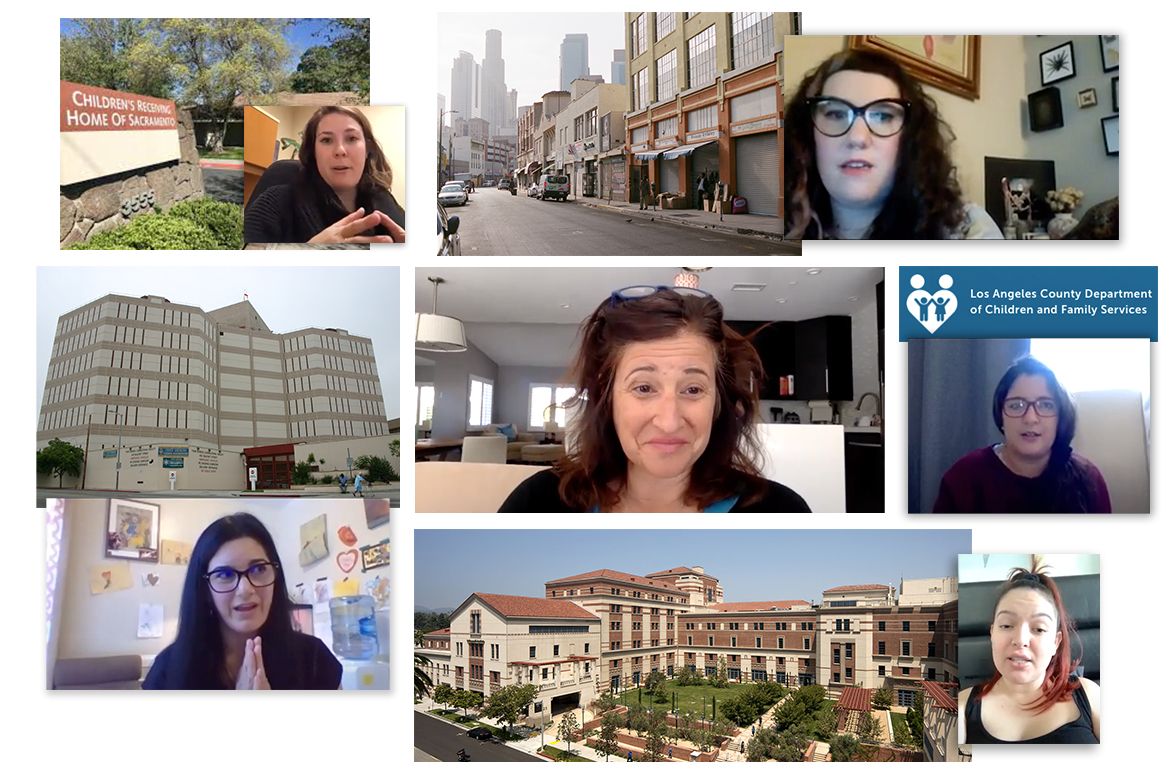 UCLA Luskin social welfare alumni reveal some fear and frustration and a whole lot of dedication.
By Les Dunseith | April 15, 2020
Social workers. They are still out there.
They still walk Skid Row despite the COVID-19 pandemic. They still go to homes where children are in need. They still report to work at hospitals where patients die alone and families need to be located and told. It's their job — their essential job — and they're still doing it despite extraordinary circumstances that are making already difficult roles even more challenging.
"On a personal level, these social workers are making sacrifices of their own health, and potentially the health of their families, in order to continue to serve," said Laura Abrams, professor of social welfare. "They know that they're taking that risk, but they feel like it's important to them. It's their responsibility."
Founded in 1947, the UCLA program is widely known and highly respected, particularly in California, where most of the 90 to 100 graduates each year go to work for city, county or state social services agencies.
Abrams, who is chair of social welfare at the UCLA Luskin School of Public Affairs, knows this because she's been talking to some of them, connecting with alumni of her program for Zoom calls to find out how they are doing.
What is it like for social workers right now?
To read the rest, please click here: https://newsroom.ucla.edu/stories/perseverance-amid-the-pandemic
To watch the video series, please click here: https://vimeo.com/showcase/7010224