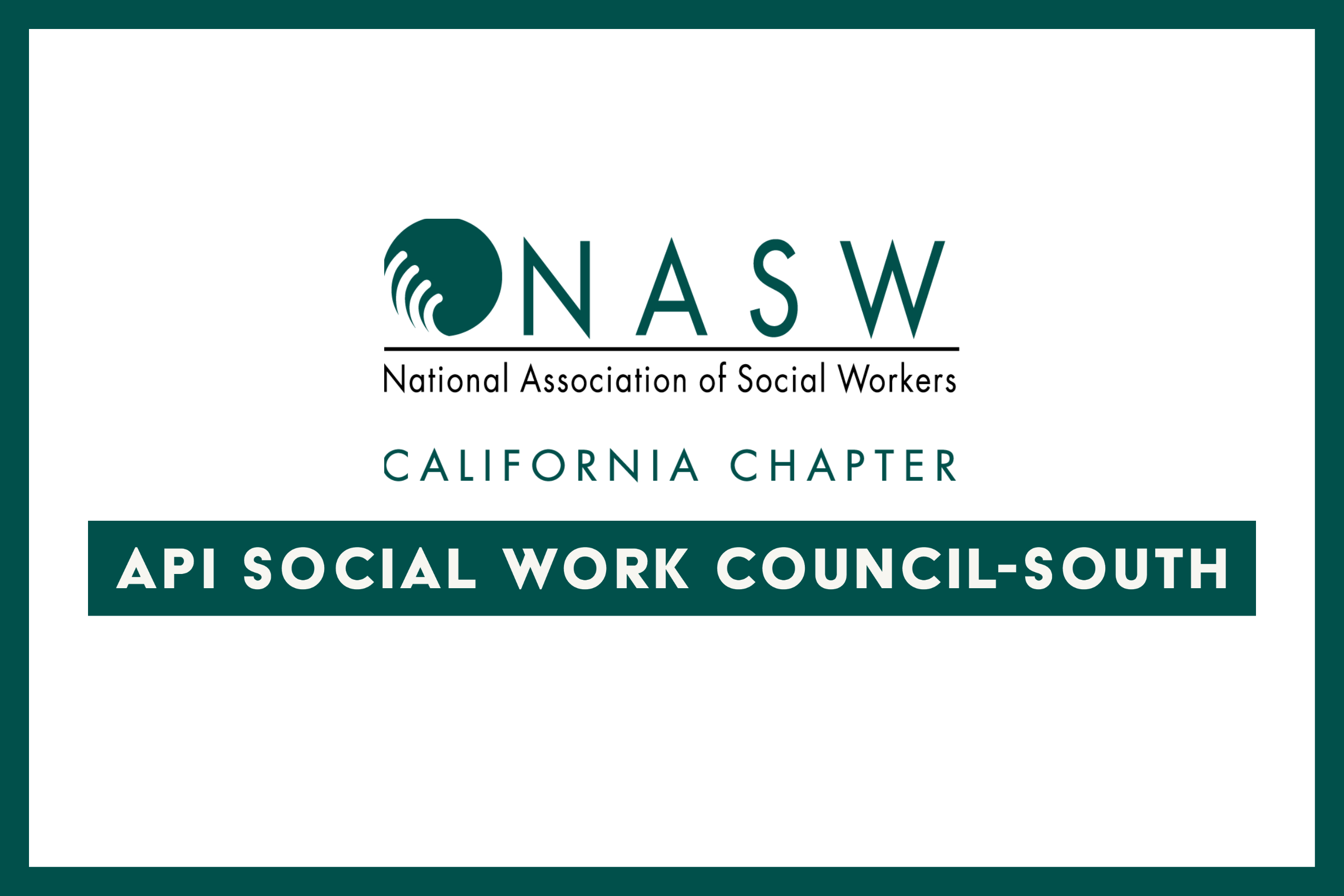 Say their names! Ahmaud Arbery, Breonna Taylor, George Floyd, Maurice Gordon, Rayshard Brooks, Sean Monterrosa, Tony McDade. The tragic loss of these Black lives and countless others point to how embedded racism is in American society and culture. It is not lost on us that Asians and Pacific Islanders (API) stand on the shoulders of Black activists; the term "Asian Americans" would not have been born if it were not for the Afro-Asian solidarity movement in the 1960's and 70's. We also acknowledge that API communities at times have perpetuated White supremacy and systemic oppression by subscribing to a "model minority" myth and remaining complicit in anti-Blackness and state-sanctioned violence.
As API-identified social workers, we at APISWC-Southern California unequivocally stand with the Black Lives Matter movement and share a renewed sense of urgency and commitment to doing our part in dismantling White supremacy and promoting racial justice.
Below is a list of anti-racism resources and literature. Our hope is that you will join us in learning and taking action steps in your personal and professional life. We also encourage everyone to join the National Association of Social Workers (NASW) as there are growing demands for defunding the police and increasing the number of social workers in order to improve the safety of our communities.
1) Letters for Black Lives (26+ translations currently available): https://lettersforblacklives.com/
2) How to Help BLM:
https://blacklivesmatters.carrd.co/
3) API Solidarity in LGBTQ communities:https://www.apiequalityla.org/black-solidarity-api-lgbtq-communities
4) 20 Allyship Actions to Show Up for the Black Community Right Now:
https://medium.com/awaken-blog/20-allyship-actions-for-asians-to-show-up-for-the-black-community-right-now-464e5689cf3e
5) Anti-Racism Resources for Social Workers and Therapists:
https://www.socialwork.career/2020/06/anti-racism-resources-for-social-workers-and-therapists.html?utm_source=facebook&utm_medium=Social&utm_campaign=SocialWarfare&fbclid=IwAR102aFcCLecEwbRZ39xprGgqTQ2bQ1Vwd1MiqBEEBYPc7qUuO20m3cVwgQ
6) Research-Based Solutions on Police Violence
https://mobile.twitter.com/samswey/status/1180655701271732224
7) Developing Alternatives to Policing
http://araborganizing.org/alternatives-to-policing-in-arab-muslim-communities/
8) The Unapologetic Guide to Black Mental Health by Dr. Rheeda Walker: https://www.rheedawalkerphd.com/book
9) The Inner Work of Racial Justice by Rhonda V. Magee: https://www.penguinrandomhouse.com/books/565790/the-inner-work-of-racial-justice-by-rhonda-v-magee-foreword-by-jon-kabat-zinn/
10) The Racial Healing Handbook by Anneliese A. Singh: https://www.newharbinger.com/racial-healing-handbook
11) Anti-racist resources/research guide from USC School of Social Work: https://libguides.usc.edu/socialwork/antiracism
12) How to Support Black Lives Matter Online: https://www.vpnmentor.com/blog/support-black-lives-matter-online/