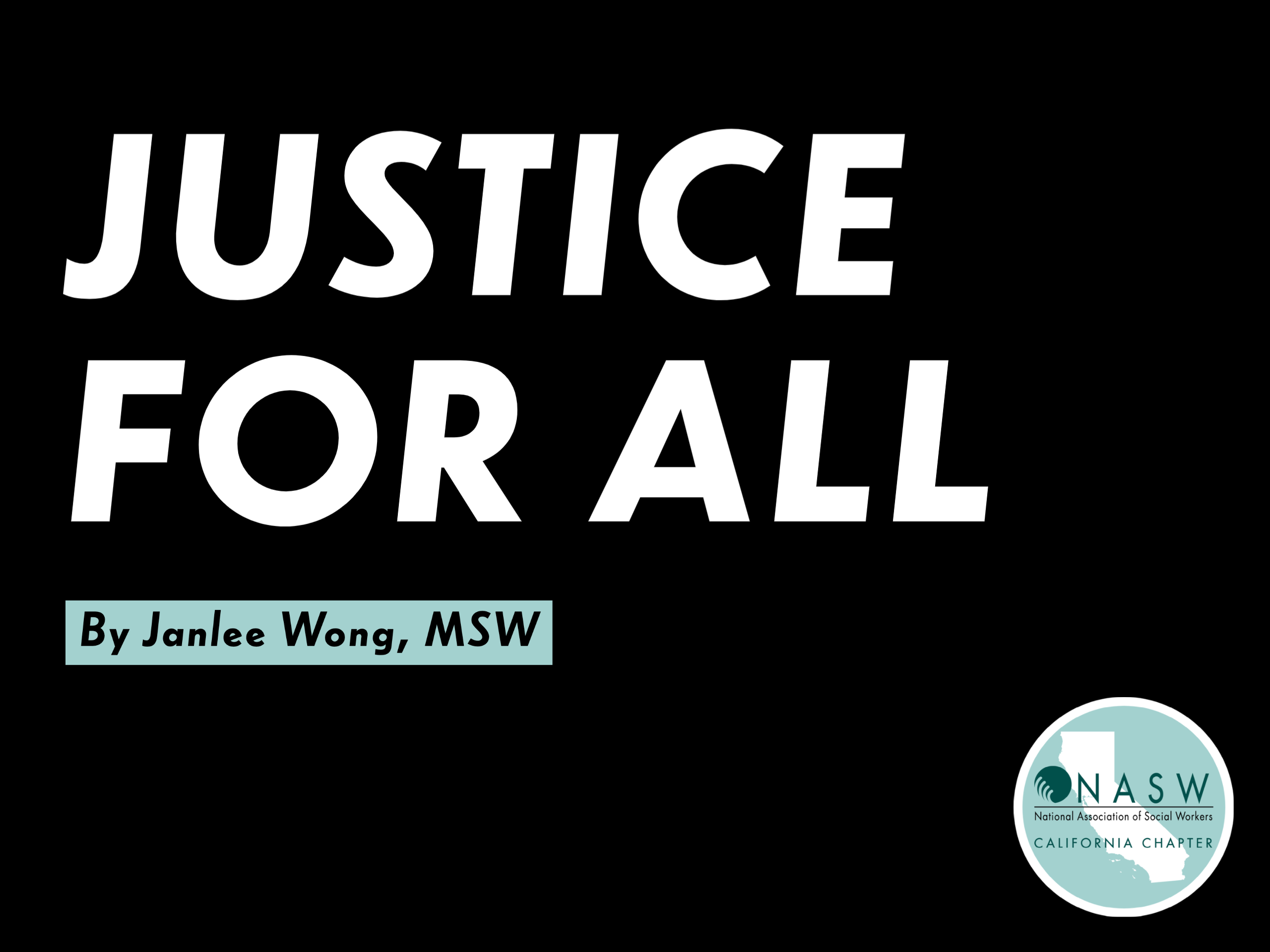 By Janlee Wong, MSW
In California and around the country we hear daily news reports of Asian Americans and Pacific Islanders being attacked physically (and verbally). Most recently, an Asian woman was slapped, spit on and cursed at on a public bus. Some in the media (including social media) have focused on the identity and race/ethnicity of the attackers, in this case, Black. We must resist the conditioning we've received from the white supremacy system of pitting one oppressed group against another.  
Historically, Asians have been attacked since they first arrived in numbers in the U.S. over 170 years ago because they were different (appearance, culture, religion, language, customs, etc.) or because they posed an economic threat. Many who first came were poor but some managed to work hard and get ahead. Some had the advantage of an intact family or clan system that provided support and sometimes capital. Moving up and getting ahead meant using the opportunities available such as public education, advanced education, and the capitalistic system of business and free enterprise. This was only made possible by the ability to raise capital, accumulate and distribute assets. Just as U.S. policy is to fear a very competitive China (and Asia), by extension some in the US fear and resent Asians. Some Asians have not criticized China, not wanting to put their relatives at risk. This should not be misconstrued as support for an oppressive and authoritarian China.  
Only white supremacy benefits if people of color are divided and pitted against each other. We must stand in solidarity with our brothers and sisters. It's about the long history of Asians marching with and allying with other oppressed groups. Be it the Pilipinos with Cesar Chavez and the farm workers, Mabel Lee with women suffragettes, Hawaiians marching with Dr. King in Selma and Yuri Kochiyama with Malcom X. We can and have done the same today. Thousands of Asians and Pacific Islanders marched with Black Lives Matter protesting police violence against Black people. Many are participating in the effort to overhaul policing and public safety.
 "Injustice anywhere is a threat to justice everywhere. We are caught in an inescapable network of mutuality, tied in a single garment of destiny. Whatever affects one directly, affects all indirectly."  Dr. Martin Luther King