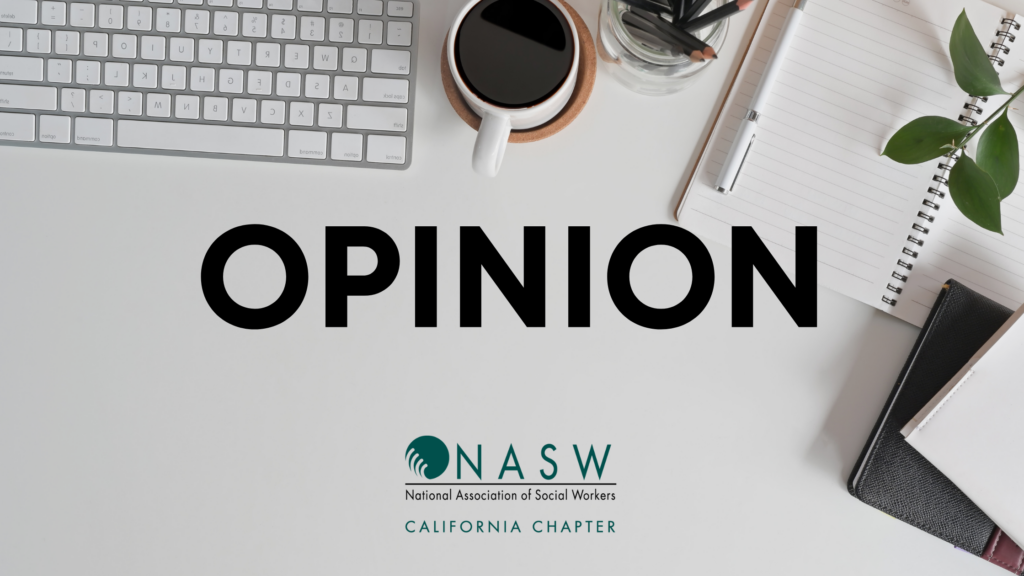 While we are proud to feature opinion pieces from our members and colleagues in the field, be advised that opinions and advertisements shared by NASW-CA do not necessarily reflect the views of the National Association of Social Workers, CA Chapter.
By Jason Bloome
An intriguing senate bill is steadily gaining steam on Capitol Hill as it advances through various Health and Finance Committees. The Choose Home Care Act (S. 2562), introduced by Senators Debbie Stabenow (D-Michigan) and Todd Young (R-Indiana), would allow Medicare beneficiaries who qualify for rehabilitation the choice of receiving those services at home instead of at skilled nursing facilities (SNF). The House version of the bill (H.R. 5515) was introduced by Rep. Cuellar (D-Texas). The bills have wide bipartisan support from a mixture of moderates, far-right and far-left representatives with currently 17 co-sponsors for the senate bill and 33 for the house bill.
The Choose Home Care Act is backed by many senior advocacy and industry groups including AARP, the Forum of State Associations, the Partnership for Quality Home Healthcare, the National Association of Home Care and Hospice, and the National Council of Aging. The Act is also supported by Leading Age, a senior advocacy group which represents more than 5000 nonprofit organizations.
Having the choice of receiving rehabilitation services at home instead of at a SNF is popular among seniors. In a September 2021 poll conducted by the national polling firm Morning Consult, 94% of respondents said they preferred to receive post-acute care at home rather than in a SNF.
If enacted, Choose Home would change Medicare by adding to existing home health benefits enhanced health care services which would include nursing, therapy, transportation services, telehealth, meals and home improvement. Choose Home is intended for beneficiaries who would require no more than 360 hours of medical supervision, support or care over 30 days and would allow recipients discharged from a hospital to safely recover at home, increase patient and family satisfaction and reduce a patient's exposure to COVID-19 and other infectious diseases. Under certain circumstances the 30-day enhanced health care services could be renewed (up to 100 days maximum).
Rehabilitation is paid by Medicare Part A which pays the first 20 days at 100% and days 21-100 at 80%, with the remaining 20% coinsurance paid privately, by a secondary insurance or Medicaid. Choose Home would still require a coinsurance payment.
According to Skilled Nursing Home News, the average length of stay in a SNF for patients who require rehabilitation is 28-34 days. Giving short-term stay Medicare recipients the option of receiving rehabilitation at home instead of in costly SNFs will save the health care system millions of Medicare dollars each year. Choose Home mandates that the enhanced health care services provided at home not exceed 80% of the national standard for 30 days comparable services at a SNF.
An analysis from the health economics firm Dobson DaVanzo and Associates found that the Choose Home model would save Medicare $247 million dollars annually. The CEO of LHG Group, a nationwide leading provider of home health care, predicts if Choose Home becomes law 700,000 seniors could be diverted to home health care (or 35% of the 2 million seniors who annually receive rehabilitation in SNFs.)
To qualify for Choose Home a recipient must qualify for Medicare's SNF benefit eligibility and have a minimum 3-night inpatient stay in a hospital prior to discharge. An assessment tool is used to determine functionality, place of care preference, medical conditions and goals regarding care and family caregiver concerns. The assessment, done as part of the hospital discharge planning, would be followed by patients being referred to a qualified home health agency offering the Choose Home option.
Choose Home would also be available to seniors in assisted living who require rehabilitation allowing them to bypass the SNF or rehabilitation center. Choose Home coupled with state programs that allow Medicaid to pay for assisted living homes (including new In Lieu of Services models) would pave the way for eligible low-income residents to receive short-term rehabilitation in the same setting where they reside for long-term care.
Jason Bloome, is owner of Connections – Care Home Consultants , an information and referral agency for care homes in California.