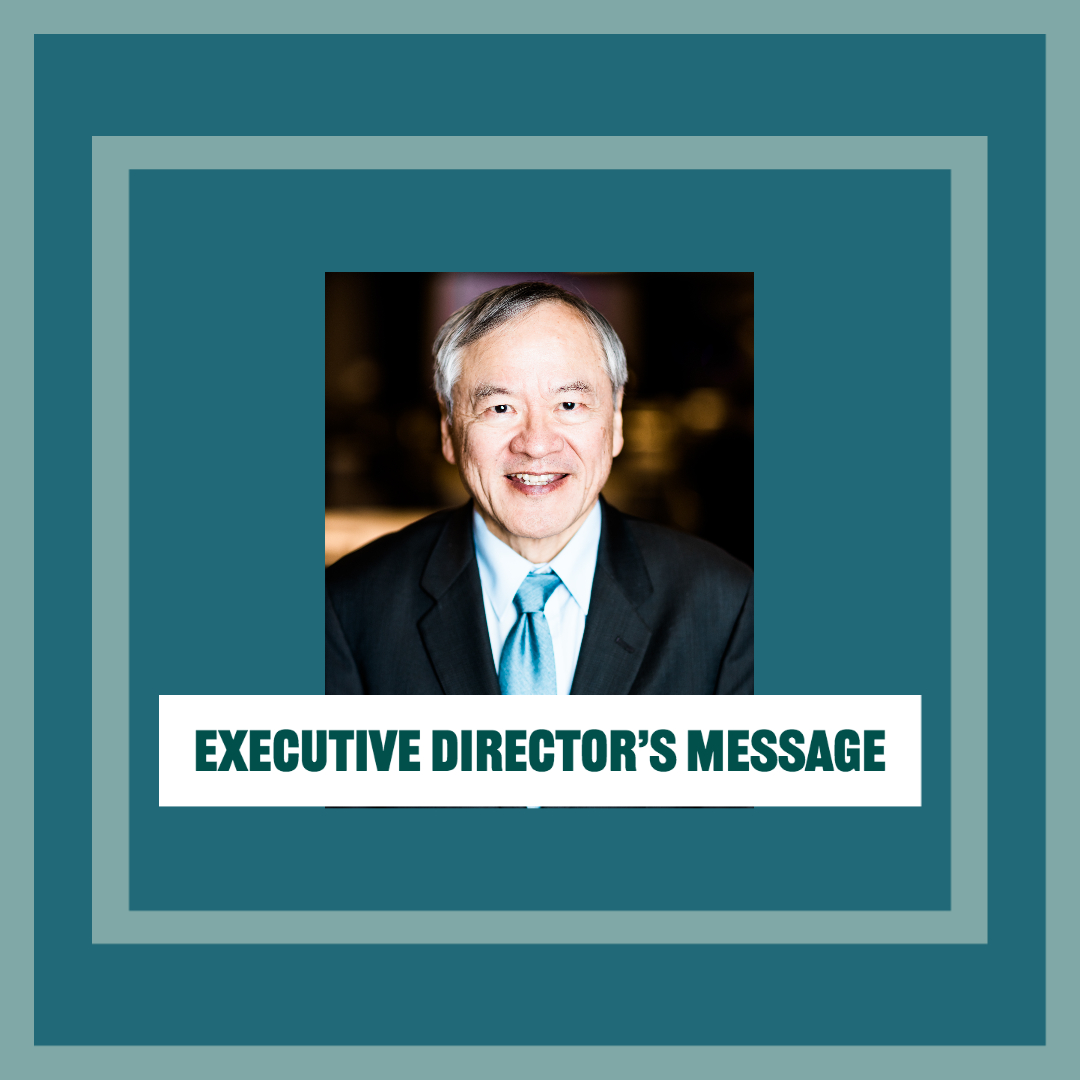 By Janlee Wong,
NASW-CA Executive Director
When I started my MSW program at San Francisco State University 45 years ago, I wanted to change a world filled with racism, inequality, poverty, and injustice. My classmates and I thought that we could make a significant difference with what we could learn in a professional social work program. We would use both our relationship-building skills alongside our community organizing skills to help empower people and communities to make real social change.
My classmates and I eagerly went to our field placements with fervor and passion. We would first learn from the community and clients, problem solve, organize, plan and act. At my first year community mental health placement, I did learn from clients that their situation was not just a result of poverty and inequality but also of a grim reality: they were assessed, diagnosed, and placed in a public mental health system. Some weren't interested in medication and certainly weren't interested in what a social work student had to offer them no matter how we thought it could change their world for the better.
I shifted my thinking quickly to community advocacy and policy. The system wasn't working for my clients and for some, their condition was dire. With adequate resources we could improve their housing, treatment, and income. With improvement in their condition, they could improve their social connections with neighbors, friends, and family. But the policy world of advocating for more resources and services was complex and even when successful in organizing community members to go to City Hall and press for more resources, little would trickle down to make a significant difference. Amid the towering corporate skyscrapers of the Financial District, I could see that little of that enormous wealth would ever reach a poor tenant in a run-down SRO hotel or apartment building.
My Summer Youth Program job would lead me to a stark binary reality of "good" and troubled youth. I quickly assessed that the program itself was guilty of placing "good" kids in jobs that could lead to future careers and jobs and "troubled" youth in make-work placements that had little potential for economic advancement. While my Chinese culture gave me some insight in my work with Asian youth, it also created a "Confucian" set of blinders that if these youth worked and studied hard they could overcome whatever life had thrown at them. My idealism evaporated in those short two summer months.
After graduating, my career would go in the direction of administration, management, and policy. As with many graduates, the first goal would be to find employment, hopefully in a decent- paying job. You make a conscious decision to work within the system and, if true to one's ideals, continuously seek change even if it is just incremental. Along the way I would contribute to the change I so believed in when I started my MSW program. I would help create a community mental health training program for then newly arrived Southeast Asian refugees from the Vietnam war. I would make the case at the federal level for what would become the in-home supportive services program, a cost-efficient alternative to institutional long-term care. As a healthcare consultant, I would get an in-depth look at the capitalistic side of healthcare financing which would serve me well in pressing for healthcare reform and supporting Obamacare. I would support early AIDS/HIV funding for minority communities when the focus was solely on white males. And I would have the opportunity to see the effects of earlier federal policy intervention in the area of adult services when I worked at the county level.
At NASW, I found my ideal job that I would stick with for a quarter century because I felt free to live up to and speak openly to my ethical values of social justice and social action. With NASW's support, California became the first state to enact a "Millionaire's Tax" to fund mental health services, and also ban so-called "conversion" therapy for LGBTQ+ minors. NASW supported significant criminal justice system reforms that diverted non-serious, non-sexual offenders from imprisonment and lessened their time in jail and prison. I was proud that NASW took leadership to support California's push to take full advantage of Obamacare's policy and service expansion so that our State uninsured rate has dropped to 7.2 percent.  (This would have dropped even further until COVID-19 hit.) Although NASW hasn't yet achieved the goal of title protection, it has guided the clinical social work license into the professional licensure era, protecting its unique social work character and supporting an expansion so that in the future, the number of LCSWs will be on par with the LMFTs in the state.
Accepting incremental change and working within the system means continuous work for social workers and NASW far into the future. The pandemic has forever altered our society and culture, compelling social workers to change the way we work and take on the policy fight to stop the pandemic. The racial pandemic response didn't begin with George Floyd's killing by police, but the mass movement that it inspired along with the public support of Black Lives Matter has strengthened social work and NASW's effort to be intentionally anti-racist. I see an idealistic goal of significantly reducing anti-black and anti-immigrant racism in the next 45 years because that's how long an incremental inside-the-system approach might take. To those of you just beginning your fight as a professional social worker, the forecast is both realistic and idealistic.  
It has been an honor to serve as the Executive Director of NASW-CA for the past 25 years. I thank each and every one of you who has enriched my life and inspired my service to our profession.