By Janlee Wong,
NASW-CA Executive Director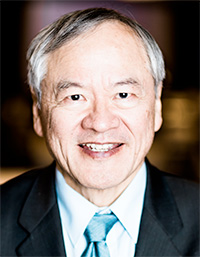 Congratulations Graduates,
In this time of crisis and turmoil, and in all times of human need, people look to professionals like social workers to help. All of us do this because this is what we're trained to do. This is what our Code of Ethics, our values and our professionalism tells us to do.
We are the first responders and the essential workers. We work in health care settings with the sick. We keep watch for the vulnerable and protect those at risk. We make sure that those who need help get that help.
We do what's needed despite our fears, anxieties and impact on our families and our personal lives. We learn something everyday, yet we also learn there is more that we don't know. Everyday we worry and we question our resolve. Yet everyday we venture forth and do what's needed because we ARE needed.
We yearn for a return to some kind of normalcy. Yet we know the great change we experience now is what awaits us in the future. We know this and we are prepared for this. We are prepared to serve, because we are social workers. This is how we serve our clients and our communities.
You will look back on this time, you will remember the great disruption and the great professional social work response that you were a part of. You will know that you helped in one of the greatest challenges of your life.
Thank you for choosing social work, one of the greatest professions.