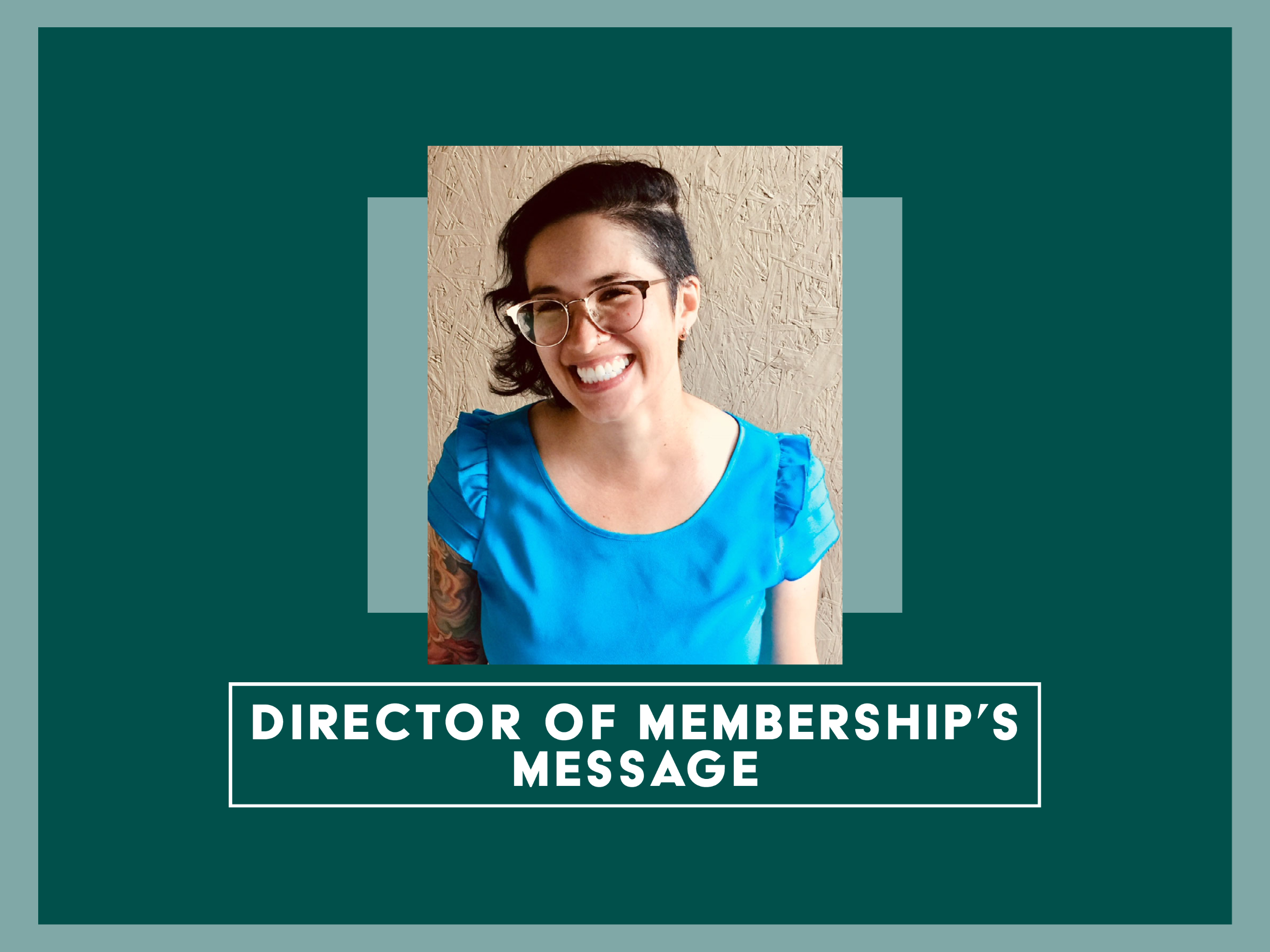 By S. Jolene Hui, MSW, LCSW
NASW-CA Director of Membership
Did you realize the end of the year is near? It's almost 2021. It's interesting that 2020 both seemed to go by so quickly but it has also been the slowest year ever. We've never gotten out of the first wave of COVID-19 and have been stuck in limbo for months – some of us getting sick and seeing loved ones pass away – a true nightmare.
How are we supposed to cope this holiday season? For the majority, holidays are usually the time we get together with our loved ones. But for a lot of us, this isn't possible this year.
I haven't seen my family in about a year. I miss them all. Last year, my husband, children, and I hosted east coast family and it was such a joy for me to get to feed and host so many people for Christmas. It's truly my favorite holiday. Shortly before the pandemic hit we visited west coast family. Since then we've been on our own – trying to be the safest we can be to keep our community and ourselves healthy. It's been hard. Months of not seeing family or friends in person has been difficult for me – just as I know it's been difficult for so many others.
So how will I (and everyone else struggling) cope this year? How can we make things a little easier on our stressed out selves?
Take some time off
So many social workers are frontline workers who are incredibly burned out and they aren't able to take time off. I know this and I thank them all. For those of you who are able to take time off – even if just the extended Christmas weekend, please do so. In this time it is crucial to take some time off from the difficult work you are doing. You can't help others if you aren't helping yourselves. Of course, we all know this, but find it hard to put into practice. I am lucky to have two weeks off this year. I already have a winter cleaning project in mind and am looking forward to just stepping away at the end of 2020.
Cooking or Takeout?
For some, cooking is therapeutic – it is a way to tune out and practice mindfulness while nourishing your body with fresh, healthy, foods. If this is you, explore and try new recipes and take an online cooking course this holiday season. For some (me), cooking is a chore that's done everyday and getting takeout is a luxury. So ordering from local experts is the way I will go this December. Additionally, takeout is a good way to support local
businesses. If it is within your means please support restaurants in your communities, as COVID-19 restrictions have hit most restaurants extremely hard these past months. If you can do your part to help, please do.
To Zoom or not to Zoom?
I am just going to assume we are all burned out on Zoom right now – a lot of us are in virtual meetings ALL DAY. I know some families are hosting virtual holiday events and celebrating together – and this may sound nice for some of you. If it does, then join in! And enjoy! For others, this may sound even more draining than an in-person gathering. If you don't want to Zoom with family over the holidays, then don't! It's ok and encouraged to hold those boundaries. No matter your reasons, say no if you aren't feeling up to it.
Keep on building that support network
Even though you are the only one who knows how best to get through this ongoing pandemic, I also know that building a strong support network is invaluable. Whatever that means to you, do it. Support networks look different for everyone. I am continually building my personal and professional networks and that helps my mental health. Currently, I'm working on creating a new podcast with two other social workers, Loretta Sun Nam and Susan Martinez where we will be discussing issues pertinent to social workers today. I find that this whole process has given me a way to reflect on how I can move my career forward in a way that is meaningful. I am hopeful that this will be enriching not only for other social workers, but myself as well.
Resources:
National Suicide Prevention Lifeline Hours: Available 24 hours. Languages: English, Spanish. Learn more 800-273-8255
The NAMI HelpLine can be reached Monday through Friday, 10am–6pm, ET.1-800-950-NAMI (6264) or info@nami.org
NASW-CA Social Worker Peer Support Groups (state and regional): reach us at membership@naswca.org for more info.
S. Jolene Hui, LCSW, is NASW-CA's Director of Membership and is also part-time adjunct faculty in the MSW program at California State University, Dominguez Hills where she is a foundation year field liaison.