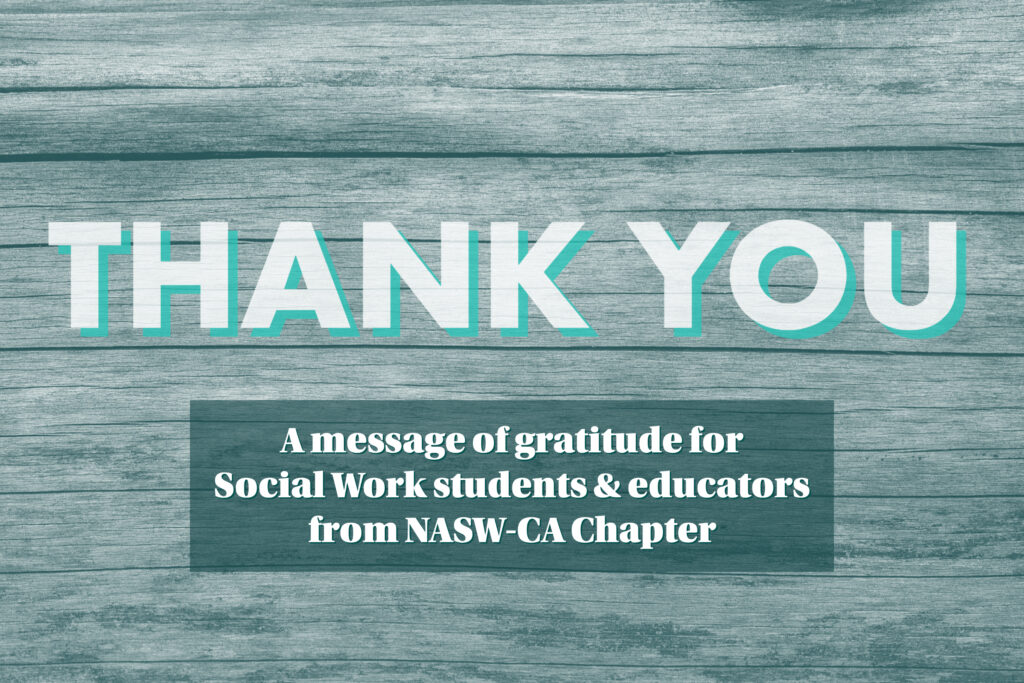 This time last year, you were abruptly instructed to interminably alter the ways in which you lived your lives. In addition, a number of human rights violations compounded an already immeasurably difficult situation. A failure of leadership in our country contributed to hundreds of thousands of preventable deaths from COVID-19, and made us all witnesses to injustices perpetrated on our fellow citizens by racist societal structures, police violence, to hate crimes by radicalized domestic terrorists, and international turmoil exacerbated by a rapidly changing climate that is quickly turning into a worldwide crisis. With all this being said, we saw many social workers across our state and country rise up to the challenge and mobilize and propel movements for social justice that are just getting started, and some that have been ongoing for generations.
Social work students, you were suddenly torn away from your social support systems, from peers, instructors, and your field placements at a pivotal moment in your education. You were told that now you had to learn differently and radically alter the sociological ways to how you are now, to achieve personal and professional growth. You did this in the shadows of tremendous uncertainty and violence. Many of you also lost family members to premature and preventable deaths.
Social work educators, you were not only asked to pivot, you were required to transform your programs, curricula, and the very natures of your work. You too navigated substantial uncertainty and in many cases experienced first and second hand trauma. We also don't want to gloss over the effect this sudden and massive shift to your daily work lives affected your personal relationships and family dynamics, and as such commend you for having to adapt to new technology and all the issues that ensue.
Nevertheless, you all persisted!
Despite all of these and other atrocities we collectively bore witness to in this last year, and despite all the injustices we fought head on, for all of you living these experiences, there were no alternatives – you faced these insurmountable adversities, and you persevered. For all of these things, we here at NASW-CA Chapter, thank you. We see you, we recognize the virtue of your efforts, successes, challenges, and lived experiences for all that you endured this past year. And, in the name of social work and social justice, you opted to forge ahead! Your commitments are indicative of your dedication to our communities, to our mission as social workers, and to all the important work that we do to make our world better.
Thank you for all that you do, and for continuing to support our communities, advocate for justice, and partnering with us to build a collective movement for the field of social work. We ask that you continue to persist, for our work is far from over.
With Appreciation,
NASW-CA Staff
NASW-CA Diversity & Inclusion Committee