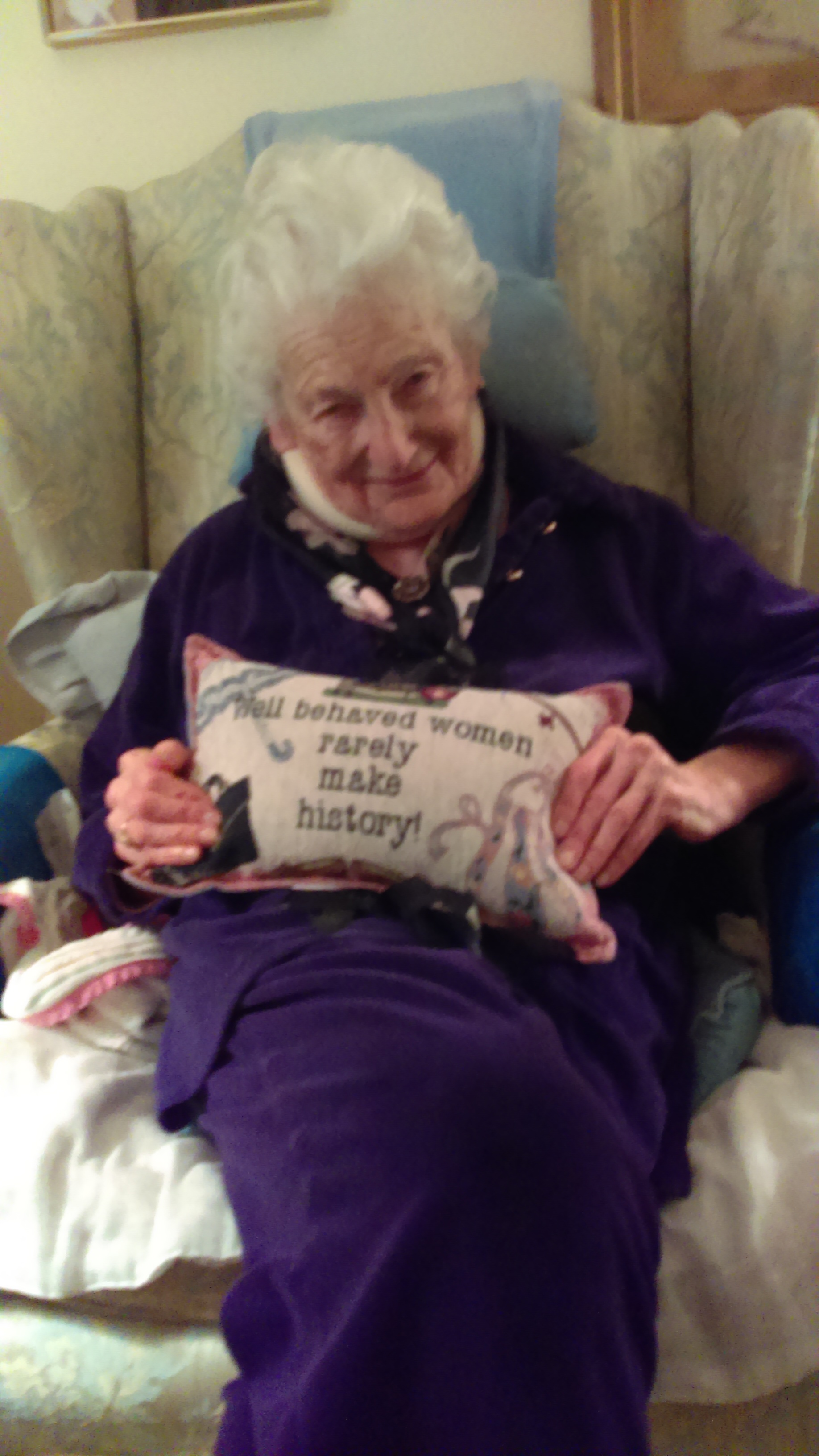 "I know a helluva lot about a helluva lot." — Professor Lillian Hyatt
By Lisa Kopochinski, NASWCA Editor
Professor Lillian Hyatt is a force to be reckoned with. At age 93 1/2 and nearly blind, this long-time elder care advocate is candid that her journey on earth is nearly over.
This is why she is adamant in her mission of letting as many people as possible know the injustices — particularly financial — that many seniors face unknowingly when they choose to move into a CCRC.
A sterling example of empowerment, Professor Hyatt — who started her social work career later in life at the age of 58 after receiving her MSW from California State University, San Francisco in 1983 — became an adjunct professor of social work at SFSU. Throughout her career and to this day, she has inspired people to make a difference in numerous areas such as the substance abuse impact on families, interfaith understanding, nursing home standards and elder care.
I have had the great honor of getting to know Professor Hyatt quite well since I came on as editor for NASWCA in 2008. In addition to being colleagues, we have become close friends. I regularly tell her that I want to be her when I grow up, to which she just laughs. She knows I mean it.
I recently interviewed Professor Hyatt by telephone as she discussed the plight of senior citizens and how many are taken advantage of by CCRC management.
Please listen to our 12-minute interview by clicking on the link below.