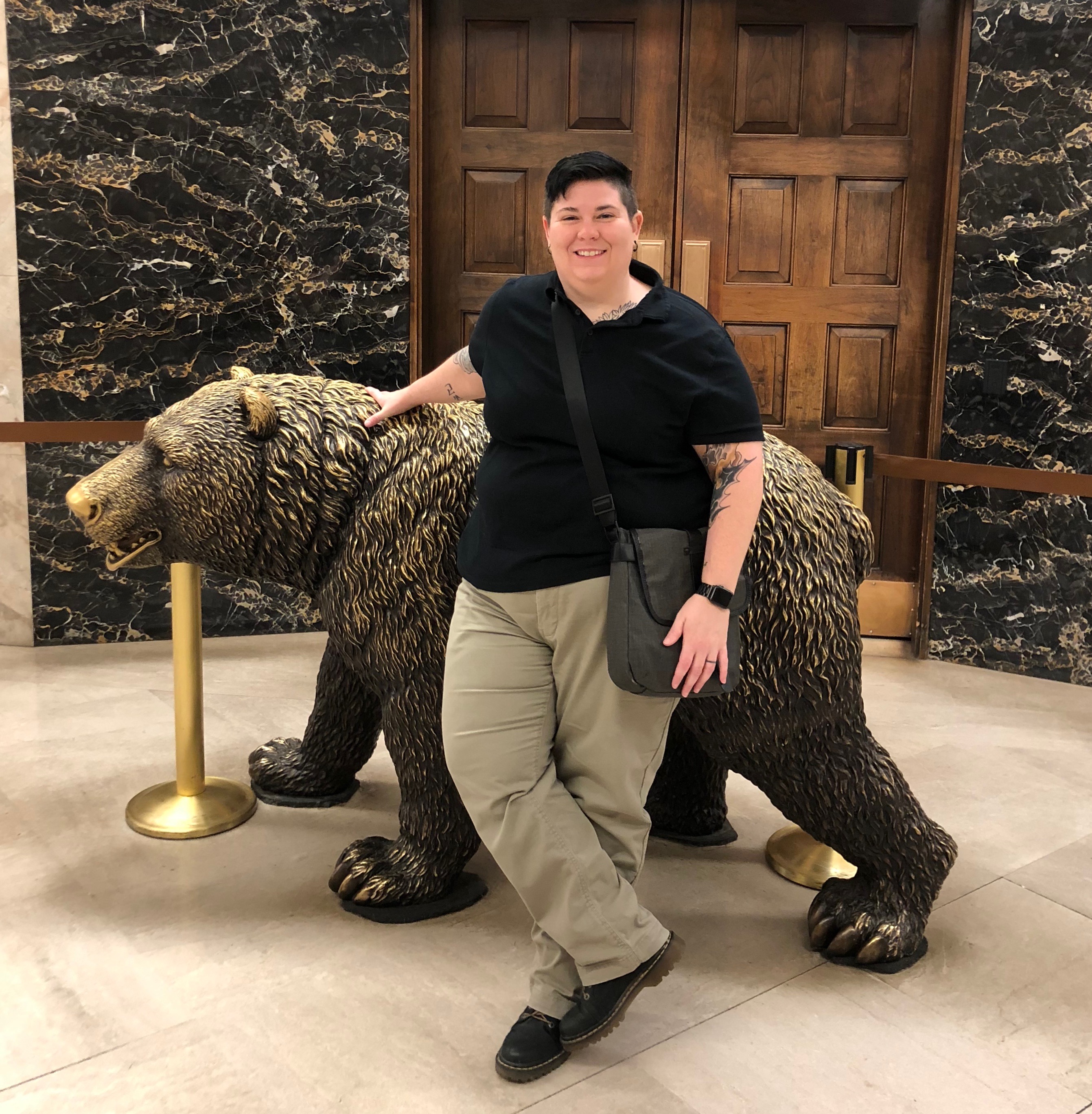 Angela Eaves-Lewis, MSW Candidate 2019
California State University, Long Beach, Distance Education Program
Submitted by Amanda Silva, NASW-CA Student Director South
How did you become interested in pursuing social work?
I fell into social work like everyone else! I worked in retail and my partner talked me into visiting her at her job working with adults in a residential home. Watching her spend time with clients, going to coffee and family dinners, I was inspired to apply for a job at a group home. What I discovered was that when other co-workers could not connect with the clients, it came naturally to me. I was amazed to discover that when I was working, clients had a better day. So, I went back to school to learn more about mental health.
What area of social work are you most interested in? Why?
I have been split. At first, I thought hospice. Lately though, I'm really enjoying my internship in a crisis unit. My work background has taught me I enjoy being present and helping people understand what to expect and support them with a short-term intervention approach. I can see myself continuing to support individuals with crisis intervention services.
What made you decide to become an NASW member?
A mentor encouraged me. She brought NASW materials to class. The NASW also supported me to go to Lobby Days, as well as other students. I also take advantage of the liability insurance discount and the training opportunities.
What are your interests outside of social work?
Harry Potter, my dogs, my wonderful wife, four cats, two chickens (our little farm) and listening to audiobooks.
What advice would you give to future social work students?
Accept that you don't know as much as you think you do. This experience will open you to new worlds if you allow it. Hopefully, you can see those experiences as learning opportunities.