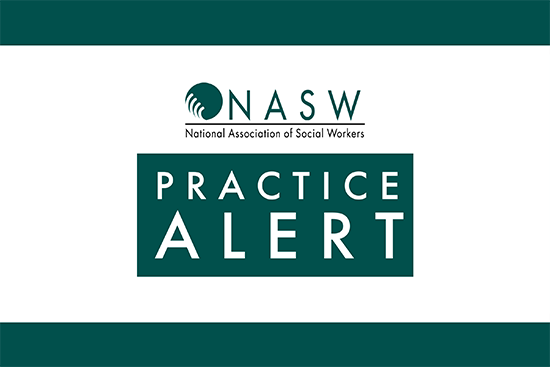 NASW is a Champion for Coverage! NASW honors the critically important role that social workers serve in helping clients connect to health insurance coverage and health care services.  Social workers are trusted voices and can direct individuals and families to HealthCare.gov to review coverage options. The federal and state marketplaces are going strong with a record high of 12.2 million people enrolled in 2021.
This year the Open Enrollment Period on HealthCare.gov has been extended and runs from November 1, 2021 to January 15, 2022. For coverage to begin on January 1, 2022, enrollment must be completed by December 15, 2021. Enrollment after December 15 will provide coverage beginning on February 1, 2022.
The Biden Administration has enhanced outreach and education efforts to connect consumers to health insurance coverage in 2022. The Centers for Medicare and Medicaid Services (CMS) has greatly increased funding for Navigators, providing $80 million to organizations in 30 states. There are over 5,500 Navigators and assisters to support consumers remotely and in-person for this enrollment period.
The number of insurers offering plans on the Marketplace for 2022 has grown to over 200, providing consumers with more choices. In addition, the American Rescue Plan Act has expanded access to financial subsidies for millions of consumers on the Marketplace. According to CMS, four in five consumers will be able to find health care coverage for $10 or less per month.
The COVID-19 pandemic has highlighted the importance of having access to health care and protection from unexpected medical costs. Social workers can facilitate discussions with families about preparing for their health needs in 2022. HealthCare.gov offers plans with comprehensive coverage for preventive services and vaccines, emergencies, hospitalization, behavioral health treatment, pregnancy and newborn care, and more. Social workers can support individuals to preview options and costs for 2022 and prepare for enrollment. For those who were enrolled in 2021, the Marketplace will auto-renew coverage; however, actively researching options allows consumers to get the maximum value for their coverage needs.
Open Enrollment Resources
Make Your Organization a Champion for Coverage
Organizations can show their support by becoming a Champion for Coverage and providing outreach and education about the Health Insurance Marketplace. During open enrollment, Champions for Coverage will receive weekly email updates each Monday and can also join partner calls on Thursdays to share resources, events, and engagement strategies.
Organizations can sign up at the CMS Champion for Coverage website.
---
Prepared by Carrie Dorn, MPA, LMSW, Senior Practice Associate for Health Care