By L. Jeannette Davis, DSW, Secretary, SLO Unit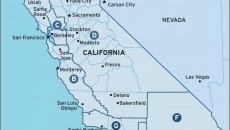 On Thursday, October 27, the SLO Unit will hold its second fall meeting with Christine Pirruccello, MS, LMFT, as our presenter. Her talk is titled "Mental Health Evaluation Team: How We Serve the San Luis Obispo County" [1 CEU].
Ms. Pirrucello, manager of the team, moved to San Luis Obispo a year ago to take this position. Prior to coming to SLO, she lived and worked in Orange County for nine years. Judy Vick, LMFT, will provide additional information regarding concurrent psychiatric outpatient services.
For directions, please contact us at NASWSLO@gmail.com.
The meeting begins at 5:30 pm. Networking, snacks and a brief business meeting occur from 5:30 pm to 6:15 pm, followed by the presentation.

*Save these dates*Thursday, December 1st, for the annual Holiday party.
Thursday, January 26th, 2017
Thursday, February 23rd, 2017
SLO Social Worker Spotlights*
Visit "Like Us on Facebook: NASW San Luis Obispo County" to learn more about the social workers in our community and the Unit activities/programs.