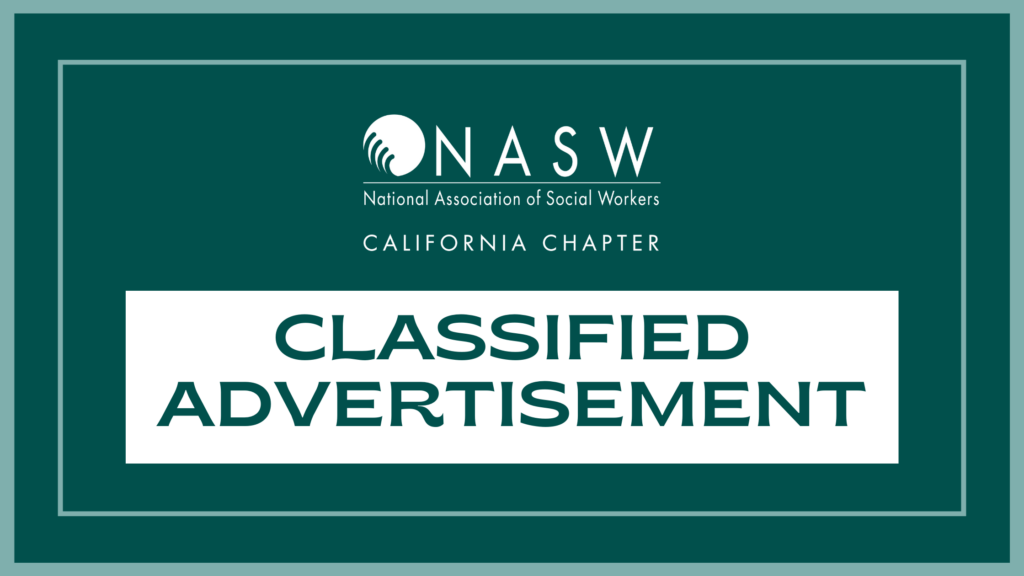 Participate in a 5-to-10-minute survey and get a chance to win a $20 Amazon gift card!
My name is Susan Yang, doctoral student at the University of South Carolina. I am conducting dissertation research on how social workers' personal experiences connect their work as social workers, particularly about your demographical information, childhood experiences, and working experiences, then proceed to different scenarios regarding clients.
There will be a random draw of $20 Amazon gift cards. If you wish to enter the drawing, you will have an opportunity to provide your email address at the end of the survey.
I will be happy to answer any questions: sungue@email.sc.edu.
The survey can be found here, and your participation is confidential and anonymous.
Be advised that this is a paid advertisement and does not necessarily reflect the views of the National Association of Social Workers, CA Chapter.