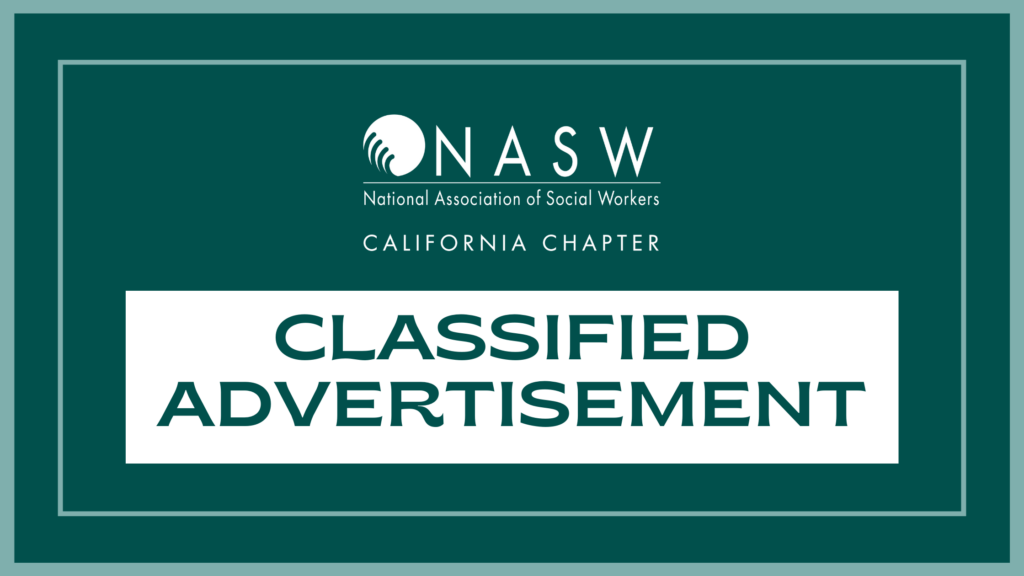 Be advised that this is a paid advertisement and does not necessarily reflect the views of the National Association of Social Workers, CA Chapter.

$10k Sign-On Bonus. Known to many as "the Jewish Home", San Francisco Campus for Jewish Living, voted 2023 Non-Profit of the Year, is a renowned non-profit organization with short-term and long term skilled nursing, acute psychiatric hospital, assisted living, memory care and community services situated in 5 buildings on a sprawling 9 acre campus in San Francisco.
Founded in 1871 as a modest shelter for the orphaned and disabled, SFCJL now serves over 2,500 residents and patients per year with the support of the Bay Area Jewish community.
We are in search of a Director of Social Services who will be responsible for the overall organization and coordination of social service delivery to residents, patients, families, as well as supervision of social services staff. Areas of responsibility include discharge planning, clinical supervision, behavioral management programs, program development, and professional outreach. Please apply here.