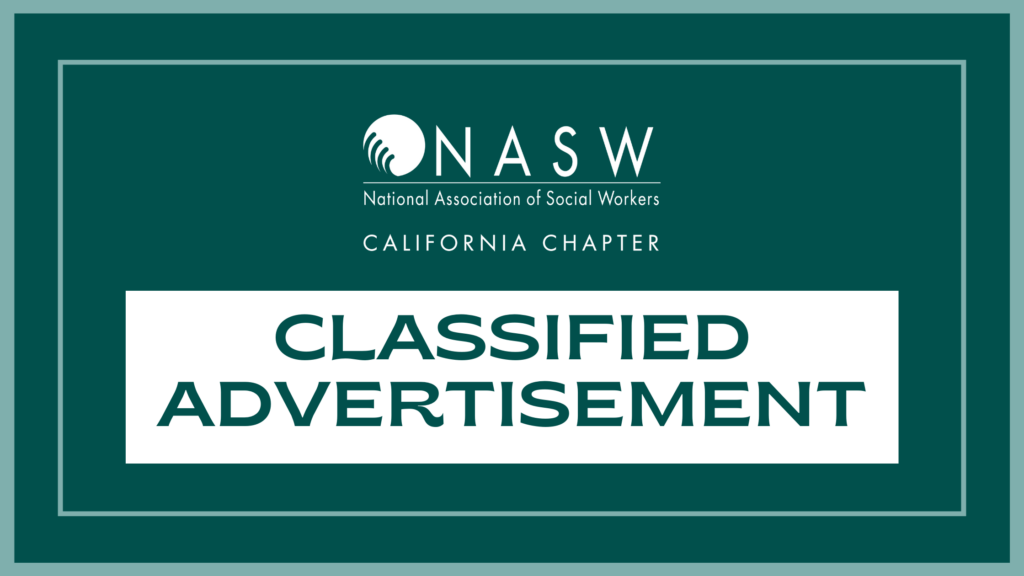 Beautiful offices for rent for mental health professionals in the West Clairemont area of San Diego. Tired of doing telehealth sessions from home? Ready to start your private practice? This is a great way to grow your practice while still having colleagues nearby. Centrally located & close to freeways. Includes comfortable waiting area with notification light system, refrigerator & microwave. Rent includes utilities & Wi-Fi. Free parking available.
Interior office space (9'x13') for rent full-time (unfurnished) in a peaceful 3-office suite. Several exterior office spaces with windows available in a newly finished multi-office suite. Can be rented full-time (unfurnished) or part-time (full day availability, including evenings and weekends). Group/Family room is also available.
Contact Melissa Lanza, Ph.D. at drlanza@lanzapsychology.com.
Be advised that this is a paid advertisement and does not necessarily reflect the views of the National Association of Social Workers, CA Chapter.