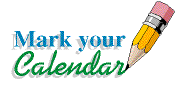 Come meet and greet other LCSWs and MSWs at our inaugural NASW Santa Clarita mixer on Tuesday, September 25, at 6:30 pm at Buca di Beppo Italian Restaurant.
We are excited to start networking and growing our group of LCSWs and MSWs in Santa Clarita. We will be introducing ourselves, reviewing our recent email survey responses, discussing positions within our group to keep us going and growing, and formalizing a meeting schedule for the next few months.
An RSVP is required by 9/22/18 to give the restaurant our final numbers.
Please contact Stephanie Cotcher at cotcher.lcsw@gmail.com for additional information and to RSVP.
The only cost is whatever food or drink you choose to order on your individual tab.  See you there!
Buca di Beppo