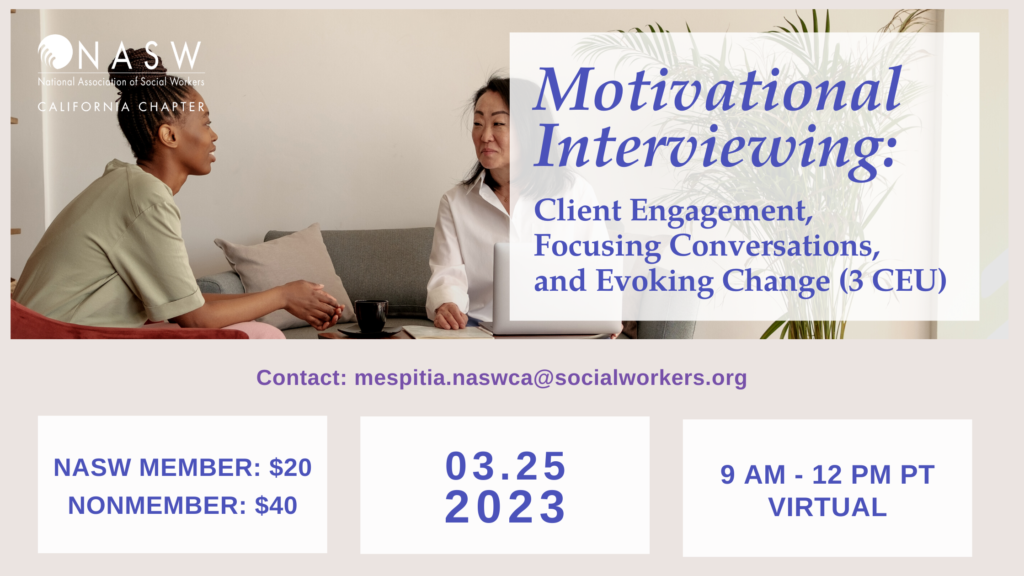 Motivational Interviewing is a style of communication that enhances motivation for change by helping the individual clarify and resolve ambivalence about the need for behavioral change. Participants will have an understanding of the purpose of MI and how it can be interwoven into other approaches to enhance good practice. Additionally, participants will have ample opportunity to become familiar with the spirit and tools of Motivational Interviewing through individual reflection, group work, video observation and application to scenarios.
Course Objectives:
Describe Motivational Interviewing and how it works
Explain the use of OARS for effective client engagement
Identify Thomas Gordon's 12 roadblocks to effective communication
Identify implementation techniques to provide hope and confidence through the stages of change
Recognize signals of discord & rolling with resistance
Explain 10 strategies for evoking change talk
Fees:
NASW Member: $20
Nonmember: $40
Refund policy: No refunds will be processed after March 16, 2023, 12 pm PST. No exceptions. For refunds before this date and time, please submit a request to Mario Espitia at mespitia.naswca@socialworkers.org.
Instructor bio: Crystal Bennett, LMSW
Crystal Bennett, LMSW is the founder and CEO of THRYVE, LLC. Ms. Bennett brings over 20 years of experience with youth and families to the leadership of THRYVE where she is driven by her personal experiences of trauma to educate, advocate, and amplify the voices of individuals and communities in order to promote healing and opportunities to move from surviving to thriving. Crystal has a passion for sharing her experiences in order to help individuals heal from their personal traumas and work alongside professionals to create trauma informed, culturally inclusive and person-centered spaces. Her experiences include advocacy within the child welfare system, oversight of child and youth programs, crisis hotline response, delivery of community based mental health services and implementing trauma informed strategies and programs for school districts. She has been called upon to provide training, coaching and consultation across the nation in the subject areas of Human Trafficking, Suicide Prevention, Motivational Interviewing, Child Trauma & Maltreatment and Racial Trauma. She is a fierce advocate for social justice and leads courageously to dismantle oppressive systems and create equitable and just services, policies and programs.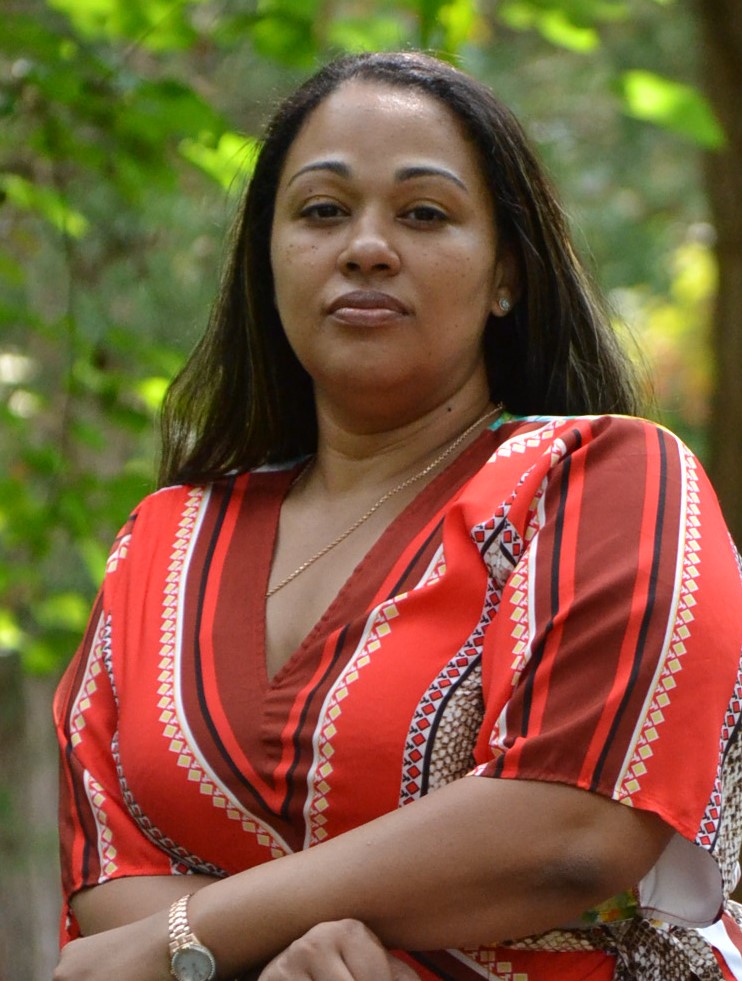 The full flyer is also below: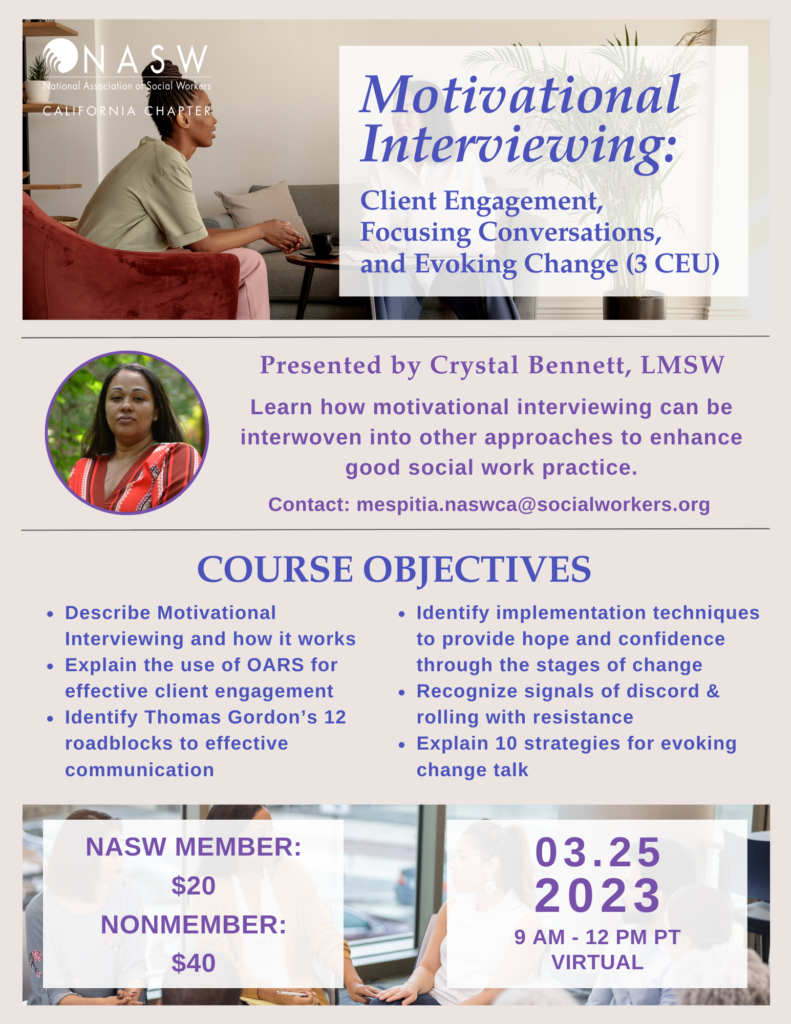 Please contact Mario Espitia at mespitia.naswca@socialworkers.org with any questions.