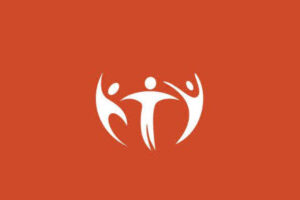 Join us for a three-part interactive and engaging webinar series for school field leaders who are leading systems' support for student suicide prevention. Webinar participants will receive immediate evidence based resources, ready to integrate into existing plans. The webinar series is a unique opportunity to share best practices with other school leaders.
Part 1: A Comprehensive Approach to Suicide Prevention and PolicyTuesday, December 1, 6-8 p.m. ET / 3-5 p.m. PT / 1-3 p.m. HT REGISTER HERE >
Part 2: Trauma Informed Approaches to Suicide Prevention: What Every School Leader Wants to KnowMonday, December 7, 6-8 p.m. ET / 3-5 p.m. PT / 1-3 p.m. HT REGISTER HERE >
Part 3: Setting the Stage: Collaboration and Risk AssessmentMonday, December 14, 6-8 p.m. ET / 3-5 p.m. PT / 1-3 p.m. HT (view your time zone)REGISTER HERE >
Session content will focus on providing timely, effective, competent, and evidence-based suicide prevention support to students and families. Each session will be contextualized with experience and suggestions from on-the-ground regional leadership.
Learning Objectives
Understand suicide prevention policy, the prevalence and impact of traumatic stress and its relation to suicide, and resources available to schools;
Understand your role as a school leader in providing trauma informed practices when conducting a risk assessment; and,
Learn how to effectively collaborate with community partners when providing follow up support to students and families.
Attendees will have the opportunity to submit questions upon registration, enabling our team to shape the session content to meet your needs.
The presenters will devote the first segment of each hour-long presentation to a specific topic, then address attendee-submitted questions.
AudienceSystem leaders, prevention specialists, educators, administrators, school site leadership district and state administrative leadership, and anyone interested.
The series will be led by Angela J. Castellanos, PPSC, LCSW, Pacific Southwest School Mental Health Training Specialist, and systems leaders as guest presenters.
Continuing Education Hours
An optional 2.0 Continuing Education Hours are available for each event (6.0 total). 
View flyer for more information about CEHs and for easy distribution.