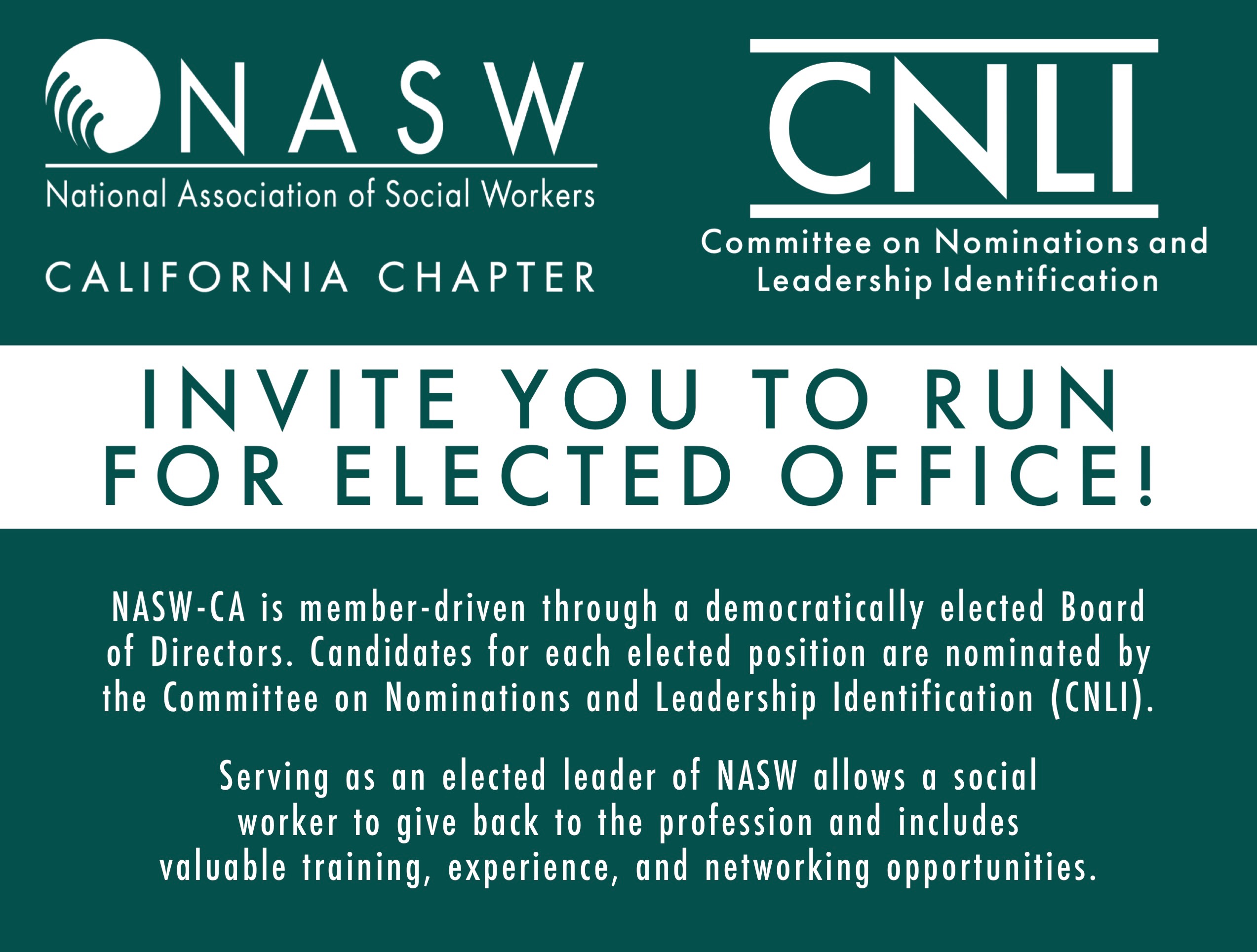 NASW California Chapter Elections
NASW is member driven through a democratically elected Board of Directors. Candidates for the elected positions are nominated by the Committee on Nominations and Leadership Identification (CNLI). Serving as an elected leader of NASW allows a social worker to give back to the profession and includes valuable training, experience, and networking opportunities.
Annual Elections
The chapter holds elections annually with about one third to one half of the positions elected each year. The positions are three year terms with the exception of the student directors, which is one year, and the Committee on Nominations and leadership Identification (CNLI), which is two-year. There are four Board of Directors meetings per year and there are additional meetings locally and regionally for regional officers. The Chapter covers the cost of travel, room, and board for these meetings.
Election Schedule
December – deadline for state nominations
January – Chapter Board of Directors adopts preliminary slate
April – Polls Open
May– Election Results Posted
Terms of Office
The term of office shall commence July 1 for a term of three years, except student members shall serve one-year terms. No member shall serve more than a total of six (6) consecutive years of service on the Board.
Open Positions
2022 Open Positions
Chapter Elections Nomination and Bio Form   
Candidate's Statement Form