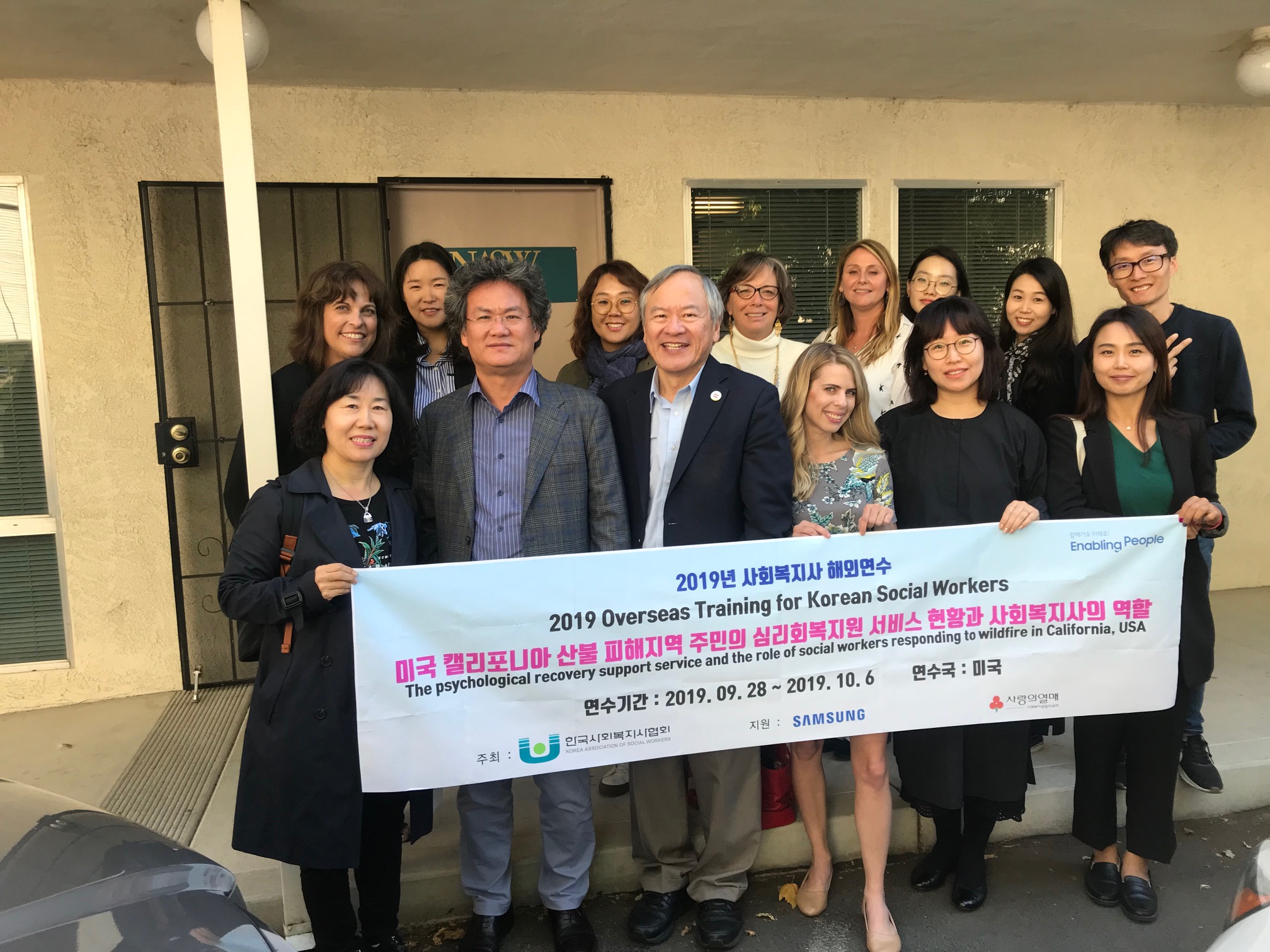 Eight Korean social workers led by Professor Heeguk Kim of the Department of Social Welfare of Sangji University visited the California Chapter to learn more about NASW, licensure and the social worker response to the wildfire disasters.
NASW Executive Director Janlee Wong presented on NASW and licensure. NASW leaders Shelly Kalmer (former Region A Director) and Tracy Harrison (former Region D Director) presented on the social worker response to the Tubbs and Camp fires respectively.
Some of the interesting contrasts between NASW and the Korea Association of Social Workers is social worker registration is compulsory in the first year and that policy means the Korea Association has over 1 million members (including BSWs and MSWs).
Korean social workers are relatively new to disaster social work having been called to help in 2017 Pohang earthquake. Since then, Korean social workers and social work educators have been very keen on learning how American social workers deploy and what mental health services are provided in disasters and the aftermath.
The Korean social workers were very appreciative of the NASW hospitality. NASW would also like to express our thanks to former NASW leader Deborah Son for arranging the meeting room at her agency for us.