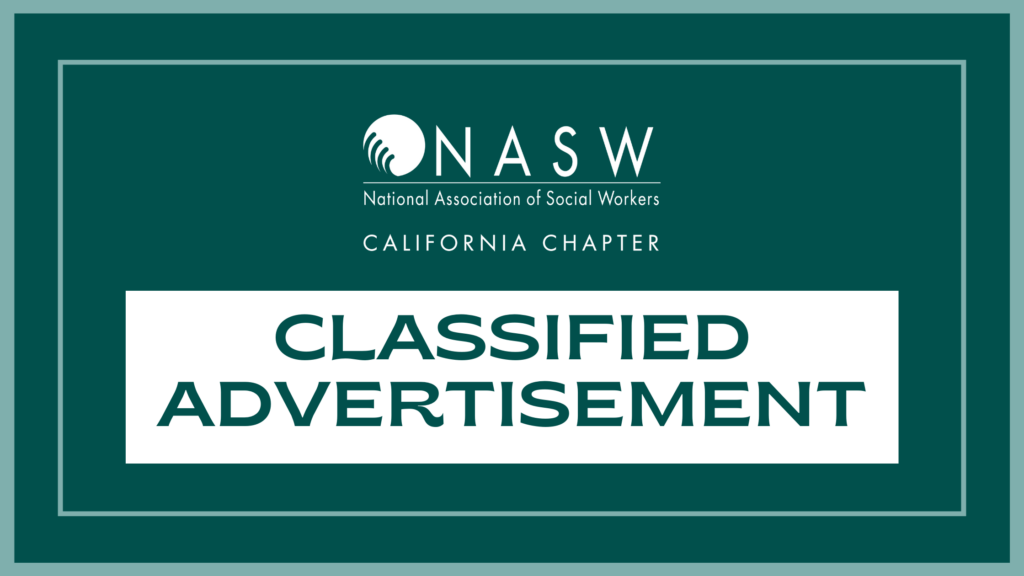 Hiring LCSWs for Remote Psychotherapy Positions with Wellspring Family Therapy!
Full-time and Part-time (as few as 10 hours per week). Set your own schedule, work from home, free ceus, and yearly training stipend. $60 to $70 per hour.
Please email cover letter and resume to: info@therapywithwellspring.com
Be advised that this is a paid advertisement and does not necessarily reflect the views of the National Association of Social Workers, CA Chapter.