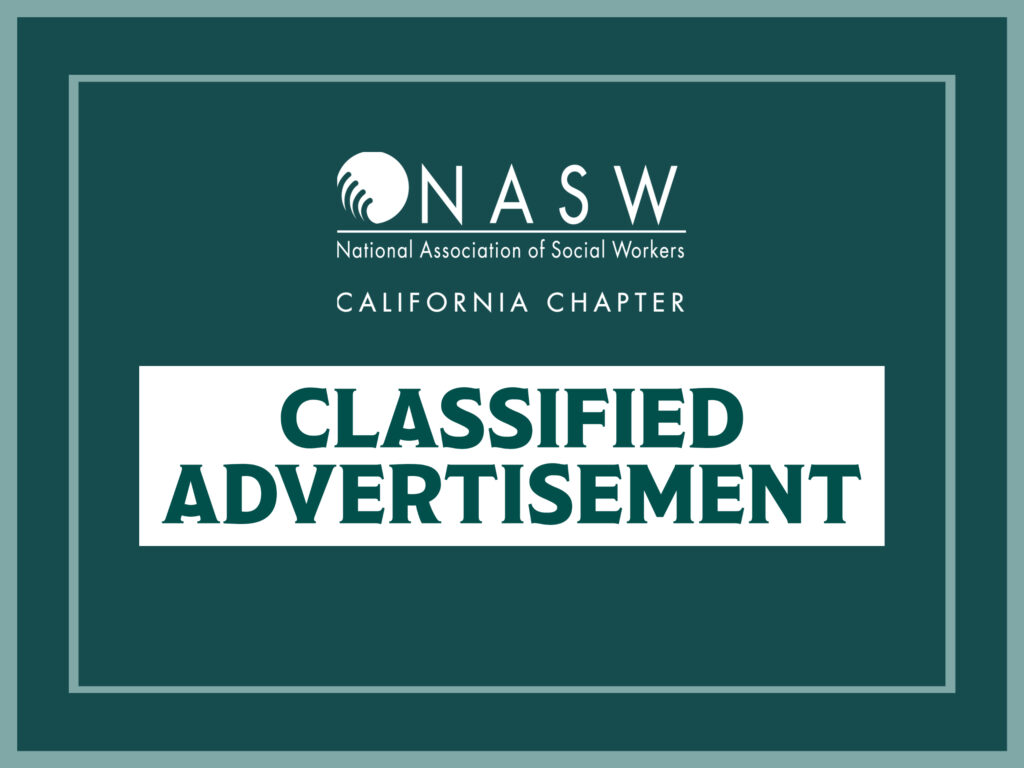 Job Purpose: Under the direction of the Behavioral Health (BH) Director and the Supervising Clinician and as a part of a multidisciplinary team, the Behavioral Health (BH) Provider will provide direct services including individual (child, youth and adults), couple, family and group therapeutic services to patients. The BH Provider will collaborate with the Supervising Clinician to determine the best assessments, treatment plans and discharge planning to meet the patients' needs.
Qualifications:
Possession of a Master's degree in Social Work, Psychology, Counseling, or degree program that meets the requirements stipulated in Business and Professions Code §4980.36.
Hold & maintain current, valid & unrestricted LCSW professional license or LMFT professional license with the California Board of Behavioral Sciences.
Knowledge of theory and treatment practices of intrapsychic, interpersonal and social problems; oppression-based trauma, community mental health; alcohol and other drug abuse interventions; and community agencies and resources that assist with physical and emotional wellness.
Specialty in area of pain, integration, trauma or group level intervention a plus
Ability and interest to run therapeutic groups.
Provide case management, education, referrals and connection to in house support services and outside community supportive resources as needed.
Possess a strong attention to detail, legal & ethical responsibilities, and accurate clinical documentations required for treatment planning and inter-disciplinary care planning.
Able to communicate effectively and respectfully with people at all levels and from various backgrounds.
Maintain a California Driver's license and be insurable.
Must be CPR certified or attend a SCIHP CPR training to become certified.
Must pass a pre-employment drug screen, physical and background investigation.
MUST have proof of completed COVID vaccinations. Special Qualifications:
Must be sensitive to the needs of Native Americans and knowledgeable of their culture, traditions (beliefs and practices), history, and community (in Sonoma County/Northern CA).
Strong background in trauma-informed care and treating co-occurring disorders (mental health and alcohol/substance abuse disorders).
Why Work for Us? Incentives include:
Potential of Sign-On Bonus of up to $5,000*.
As a plus SCIHP also offers a comprehensive and competitive benefits package that includes; low deductible medical insurance, a medical and a dependent flexible spending account, along with employer-paid dental, vision, life insurance, employee assistance program (EAP), and a free gym membership.
After one year of employment we offer a 401K Plan with an employer non-elective safe harbor contribution of 3% which is immediately 100% vested. *Must meet program requirements and guidelines.
Apply to: Sonoma County Indian Health Project, Inc. Attn: Human Resources Manager 144 Stony Point Road, Room 2209, Santa Rosa, CA 95401
Fax (707) 526-1016 or Email Resume and SCIHP Application to: employment@scihp.org
Employment Application available online at: www.scihp.org/human-resources
When applying for Indian Preference, attach valid proof of eligibility.