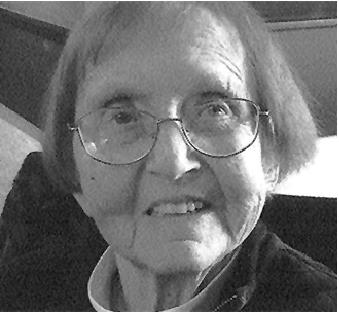 Arline Wyner Prigoff was born in New York City on November 15, 1927. Her family, with two brothers and a sister, moved to Brooklyn and then to New Rochelle, NY.
Arline graduated high school in three years and was a Westinghouse Science Honorable Mention award recipient. She attended Radcliffe/Harvard where she graduated in 1947 with honors in economics. She married her childhood sweetheart, Jim, who went to M.I.T. They were married for 72 years and have four children, 11 grandchildren, and seven great grandchildren.
All her life, Arline had been very involved as an activist in the causes of social justice, peace, and caring for those in society who are less fortunate. She received her Master's in Social Work from NYU in 1966 and her PhD from the Jane Adams School at the University of Illinois in 1984. She held many positions in the field of social work over the years—from Harlem to Oakland.
In San Francisco, Arline taught briefly at CSUSF and, in 1986, was appointed an assistant professor at CSUS at Sacramento. On a tenure track in 1989, she probably was one of the oldest professors in the State of California awarded tenure at age 66. She retired at age 78 as Professor Emeritus.
Arline was a mentor to both students and faculty. Many students stated that her teachings changed their lives. Her book, Economics for Social Workers – Social Outcomes of Economic Globalization with Strategies for Community Action was widely distributed. Arline traveled to conferences throughout the world where she was often invited to be a presenter.
Over the years,  Arline was very involved with a number of organizations promoting causes of peace and social justice. She was active in the Peace Council, the labor movement, and civil rights and women's organizations. She was on the International Commission Council of Social Work Education for NASW. Highlights of her life included: teaching for a semester in Bogota, Colombia; being on a UN women's project in Macedonia; going on a women's caravan to Nicaragua; participating in Venceremos Brigade projects in Cuba; going to the UN World Conference on Women in Beijing (in the non-governmental sector); and attending the World Social Forum in Porto Alegre in Brazil.
In 2004, Arline was awarded the Outstanding Social Worker of the Year Award from the Sacramento chapter of NASW.  The Coalition of Labor Union Women gave her an award for being a community labor activist, and the Multicultural Center at Sac State gave her a Humanitarian Award for her volunteer services.  She was also fluent in Spanish and loved to sing folk songs and play her guitar.
She loved nature and the outdoors and spent many summer vacations camping with family with water skiing as a major family activity.