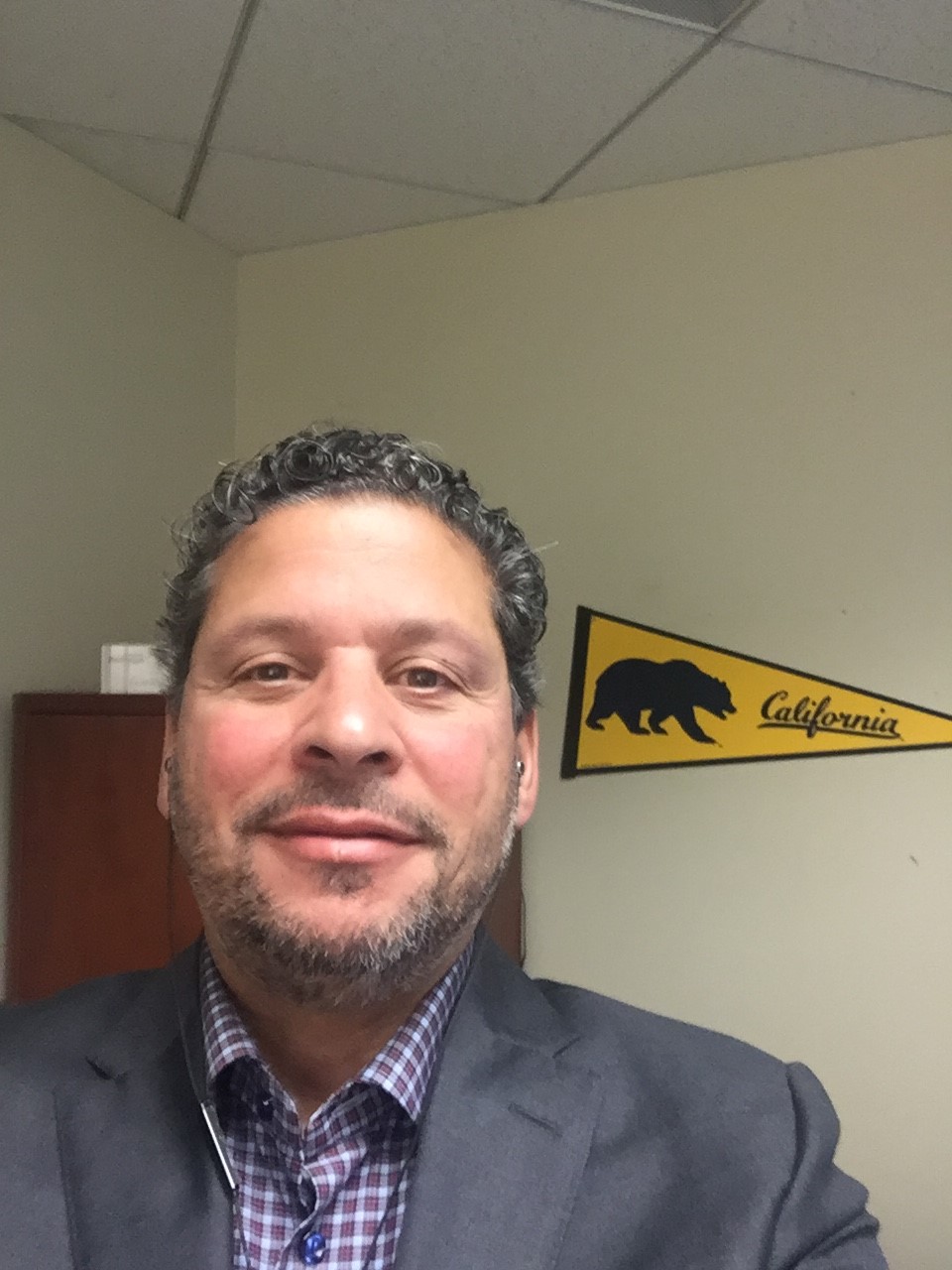 Curtiss Sarikey is currently Chief of Staff with the Oakland Unified School District (OUSD) and brings more than 30 years of experience in social work and education. He was most recently at the Stuart Foundation from 2016 to 2017 as Senior Director where he led work for the Foundation on educator leadership, labor management collaboration, and state level policy on continuous improvement and capacity building.
He was also the Deputy Chief of Community Schools and Student Services in OUSD from 2011 to 2016. In 2016, Curtiss was awarded the Community Schools Initiative Leadership Award from the National Coalition for Community Schools. He was adjunct faculty for University of San Francisco School Counseling Program where he taught courses in family engagement and school improvement. He spent 10 years with San Francisco Unified School District as a school social work and supervisor, 5 years as Executive Director of Big Brothers Big Sisters of the East Bay, Inc., and 5 years with the US Navy as head of Oakland Naval Medical Center's Family Advocacy Program (domestic violence and child abuse intervention program).
He is currently a member of the Steering Committee for the National Coalition for Community Schools, California State Social Emotional Learning Workgroup, and UCLA/Mental Health Services Oversight & Accountability Commission, and a board member for Peter Senge's Systems Leadership Institute, Californians Dedicated to Education Foundation, and Region A Board Director of the California NASW.
He has consulted with cities and school districts across the country in areas of collective impact, community schools and social emotional learning. Curtiss received a BA from the State University of New York at Geneseo and a Master of Social Welfare from the University of California at Berkeley. He is also a Licensed Clinical Social Worker (LCSW) and has education pupil services and administrative credentials from San Francisco State University and Sonoma State University.
What has been your favorite part of being a regional leader?
I was just recently elected Region A Director so I am very excited to learn this new role and to meet unit leaders and their members from San Francisco all the way up the coast through Humboldt County. I am grateful for the work of the previous Region A Director and the warm welcome of unit leaders. I look forward to supporting our members throughout the region.
What type of social work experience do you possess?
My passion for social work started while working at Covenant House with homeless youth in New York City and then in adolescent mental health and substance use intervention after undergraduate school. I moved to the Bay Area with my wife for us to both attend graduate school. While at UC Berkeley, I had internships working with homeless families and then through Catholic Charities an intensive family therapy training program with community-based service in juvenile detention center and Head Start. During my second year, I was also elected chair of the graduate social welfare student association. Following graduate school, I worked extensively in the areas of family violence, mentoring and youth development, and for the past 17 years two large urban school districts (San Francisco and Oakland).
What is your favorite type of self-care practice?
Biking, hiking and simply being outdoors works wonders for my spirit and well-being. I also enjoy spending time with friends and family, which usually involves cooking good food!
What are the benefits of reaching out to regional leadership?
While I am very new to this role, regional leadership can provide connections, support for professional development, social justice and advocacy activities as well as represent Region A needs, issues and ideas with the CA NASW and broader state level work, such as Lobby Days.
Can you share about the events you host in your area and how members can get involved/benefited by this?
The strength of Region A rest with our active units. Through our units we support social work students to become engaged with NASW, and units provide benefits ranging from social justice and advocacy in local communities, social and professional support for members, opportunities for professional growth and development, connections regarding employment opportunities and other benefits as decided by local units.
What is the best way to get hold of you?
Email me at RegionA@naswca.org (no caps needed)