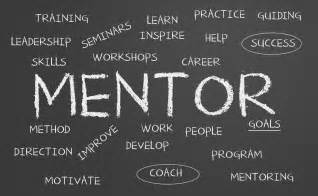 By Bruce Friedman
NASW-CA membership committee is launching a pilot mentor program that will help build the future of the profession. The mentoring program will match seasoned social workers (those who have been in the field for at least 10 years) with social workers who graduated within the past six years, or who are in the process of transitioning from one field of practice to something different or have moved into a new geographic area.
Mentoring has been shown as a means to greater career success and satisfaction. Individuals who have been mentored fare better in adjustment to organizations, make early connections with the power structure of the organization, and realize greater organizational power and influence. Organizations that have persons who are mentored experience longer tenure of those individuals within the organization, early identification of leaders for more effective management succession, greater commitment and identification with the organization, more effective transmission of critical information about the organization's policies and mode of operation, and increased employee productivity.
Contact between the pair will be by phone, email, video conferencing, or face-to-face depending upon the desires of the mentor and mentee. There is an approximate one-hour commitment per month to be part of the program.
As a pilot program, we are soliciting mentors first and the number of mentees will be determined by the number of mentors. If interested, please complete the mentor application form at:
https://drive.google.com/open?id=1jv8MncNV4iOaE1v0zNBFSGPaKVTqa0WheTQmmwXgu3A.
For questions please contact bruce_friedman@rocketmail.com.