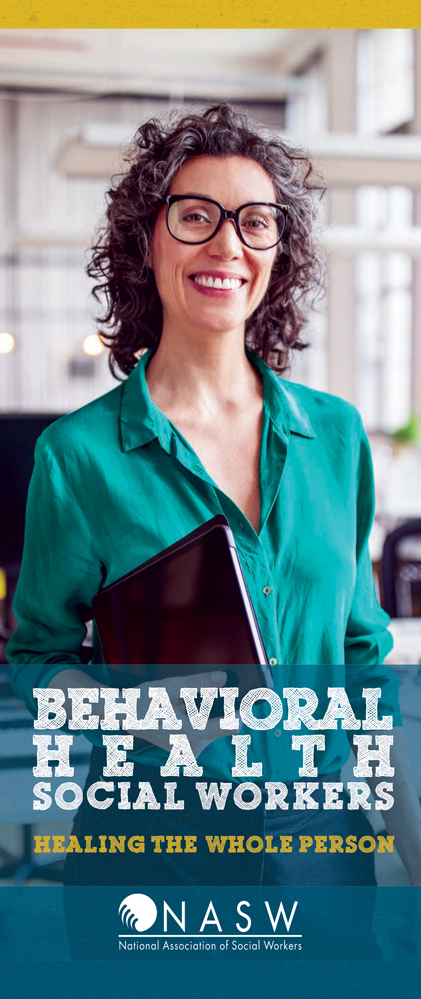 Social workers are the largest group of behavioral health providers in the country. This brochure explores the knowledge and skills required of behavioral health social work practitioners and the varied settings in which they work. It is a useful guide for organizations, patients, and families.
There is a new product available from the NASW Press.  The Behavioral Health Social Workers brochure, the most recent offering from the Practice Staff, is listed on the NASW Press website. 
You can view the final product and to order click here.