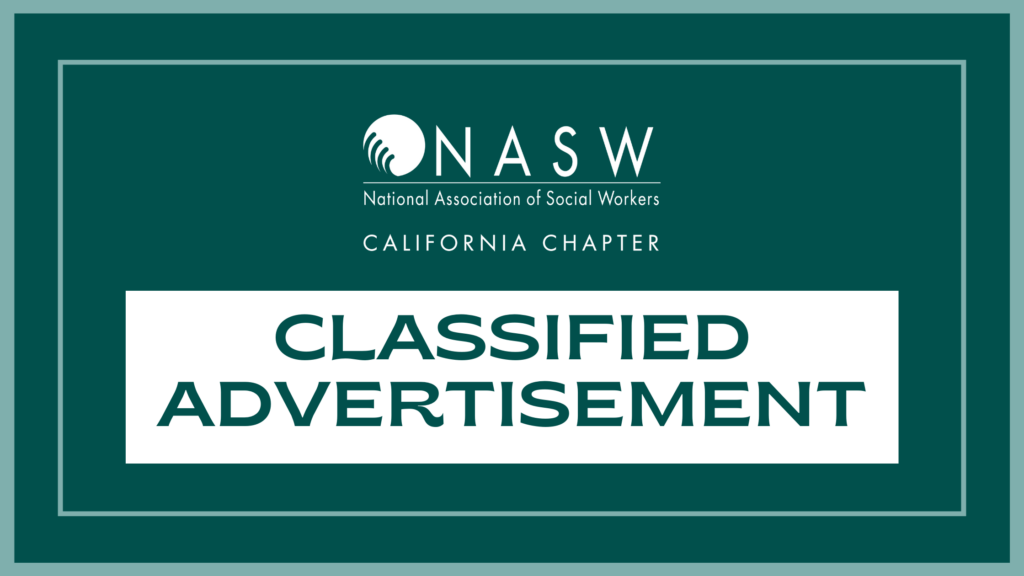 Encinitas office for rent, close to intersection of Encinitas Blvd, Rancho Santa Fe Rd & Manchester. Well appointed Furnished corner 1st floor clinical office & waiting room, total 410 Sq Ft. Ample free parking with wheelchair access. Available up to 4 days per week at $75.00 per day. Lease will be up for renewal Feb 1st 2024.
Please contact Anellina Marrelli LCSW at anellinat@aol.com for more information.
Be advised that this is a paid advertisement and does not necessarily reflect the views of the National Association of Social Workers, CA Chapter.