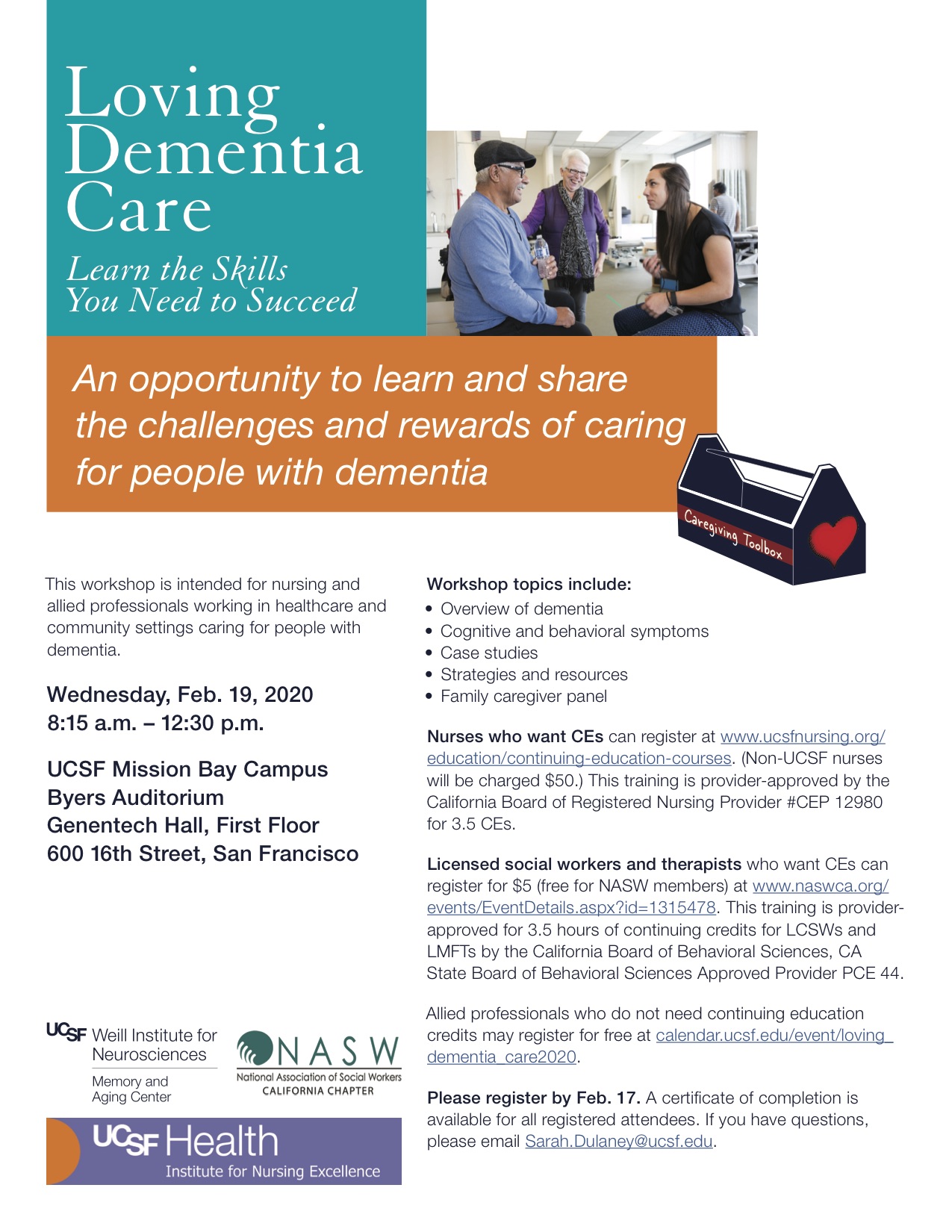 Registration ends on February 17th! Event will be held on February 19th, 2020 from 8:15am – 12:30pm. This event will be at UCSF Mission Bay Campus in the Byers Auditorium.
If you have questions, please email Sarah Dulaney at Sarah.Dulaney@ucsf.edu
For information on this event please refer to flyer posted above. You can also download the PDF file by using the link below!