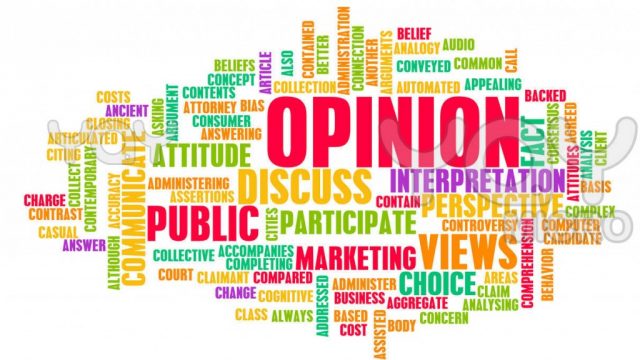 By Kathleen Bigsby, PhD, LCSW
Transformative Moments
As we approach the one-year anniversary of wildfires that impacted thousands of lives, I have found myself reflecting on this transformative moment. I believe it was nearly two months after the life-changing wildfire swept through Southern California when I truly felt the enormity of the experience. For 13 days and nights, I saw images in photos and video of the Woolsey Fire. Like so many thousands of others, I sat in disbelief as I reconciled the devastation of which I had been a part. Even as my team and I were abandoning our homes and our treatment center to transport patients out of the fire zone, we could not fathom the scope of the disaster. The impact was staggering: 295,000 people under mandatory evacuation, 96,949 acres burned, over 1,500 structures destroyed, and three people lost their lives (California Government, Incident Information, 2019). Similar firestorms raged throughout the state including the Camp Fire, which claimed 85 lives and earned the distinction as the deadliest wildfire in the United States in at least a century (California Fire Incident Information, 2018).
Upon return to the area, we witnessed the magnitude of the impact — miles of blackened hillsides, wildlife dead, family pets missing, personal possessions in ashes, and dozens of businesses that had disappeared in an instant, or ones would never reopen in the economic aftermath. As I reflect on the experience, I know now that I was on mental and emotional autopilot — a kind of hyper-aware, automatic crisis management response, that carried me through the entirety of the evacuation from not only the organization I oversaw but also from my home. I made critical decisions with only minor deliberation. I followed my intuition. I guided my team.
In the end, I was one of the fortunate who was able to return home; but sadly, after weeks and weeks of rains, mudslides, and erosion that the scorched land could not endure, we learned that our beloved treatment center would not reopen. Throughout the entire event, even amid chaos and confusion, I was struck by the power of resilience within myself and in others, and the tremendous kindness demonstrated by a deep commitment to supporting others. I was proud to be side by side with our impressive team, who kept our patients safe as we evacuated, and, ultimately, who met with grace and acceptance the business decision that closed our organization. I was captivated by the outpouring of love and desire for connection among our work-family, and believe it was our common purpose and values that made us lean in and focus on our individual and collective needs. Many of my team had been together as collaborators for a substantial number of years. During that time, we experienced a culture and philosophy anchored in authenticity, integrity, mutual respect, and trust. This team culture became an inspiration to our colleagues and encouraged focused engagement with our patients.
Resilience and Legacy
As with any crisis or critical incident, there were many phases to the process of recovery. First, there was dread and anguish when we believed our campus had been destroyed, and then, relief and amazement when we learned it had survived. As the rains and mudslides created more challenges, the anxiety of an uncertain future led to passion and determination for rebirth as we faced the prospect of reopening, but later, these feelings were replaced by sadness and resignation when we learned of the decision to close the center. We would no longer be united in a common goal at our special place, which I fondly referred to as an "oasis for healing." Despite our grief, it was satisfying to witness the team explore new opportunities with the same cultural values. They now sought to invest in organizations that were anchored in similar values to the culture we had collectively created — innovation, vulnerability, trust, accountability, security, and loyalty.
It took a bit of time for everyone to find a "good fit." Each of us evaluated the critical aspects of the culture in the organizations we were to join. A discourse of the current health and purpose of an organization, or the potential for growth into a more purposeful, healthy state, became key to the evaluation of a new position. It was a tremendous joy to see that our legacy was not gone because our organization closed, but in fact, it would be carried forth by each member of our team into new endeavors with the spirit from which it developed. The rebirth that we had hoped to achieve in one location became a rebirth with exponential growth now having spread across many organizations. These powerhouse leaders have become ambassadors in their new organizations, affirming unique and inspirational ways of bringing out the best in their colleagues and patients they served.
Dr. Kathleen Bigsby, PhD, LCSW is an Executive Consultant and Behavioral Healthcare Expert who has specialized in building mission-focused organizations since 1990. As a senior executive, she has utilized innovative strategy, and outcome focused practice to drive comprehensive and quality care. With over 15 years of experience as a CEO and Group Director, Dr. Bigsby has overseen regions of comprehensive treatment programs in both California and New York. In addition to her administrator and clinical oversight roles, she has held teaching positions at California State University and Syracuse University. With all her positions as an administrator, academic and clinician, her career focus has been on advancing operational and service excellence. She can be reached at KathleenBigsbyPhD@gmail.com

References:
California Fire Incident Information. (November 22, 2018). Retrieved from https://inciweb.nwcg.gov/incident/6250/.
California. Government, Incident Information. (Jan 04, 2019). Retrieved from http://cdfdata.fire.ca.gov/incidents/incidents_details_info?incident_id=2282.