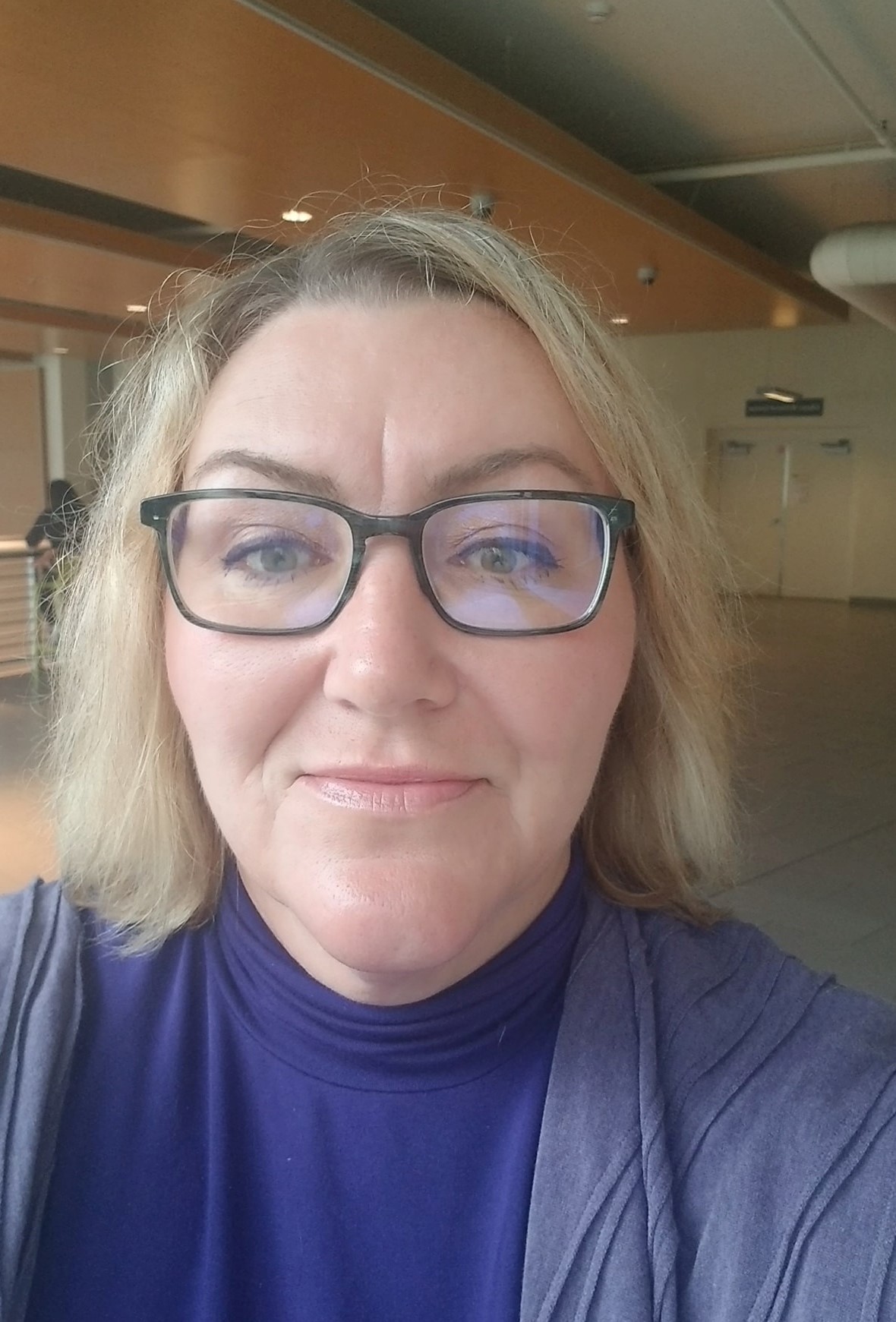 How did you become interested in pursuing social work? 
I always knew that I wanted to be in the helping profession due to my own lived experience with addiction, mental health and the criminal justice system. I made my reentry into higher education after being out of school for over 15 years and with a traumatic brain injury that caused vision impairment. I was able to succeed due in large part to the helpers in my life who showed up as case managers, disability counselors, substance abuse specialists and psychotherapists. I was only a couple years into recovery from drugs and alcohol and was completing a Human Service Degree in both Alcohol and other Drug Services (AODS) and Advocacy when I had a life defining moment; during one of my classes we were introduced to the Adverse Childhood Experiences Study (ACES) and I was stunned by the relevance it had in my personal life and as a professional I was hooked.
What area of social work are you most interested in? Why?
Most of my professional experience has been in Adult Mental Health and what I have discovered is that the majority of my clients have been over 60 years old. Based on this I chose to do a major research paper on aging adults and elder abuse last semester and I have now discovered a passion for gerontology focused social work.
What made you decide to become an NASW Member?
Two major factors: 1) The fact that our foundation as social workers comes from the NASW Code of Ethics and 2) A 2nd year student in my program at SFSU that is extremely involved as a NASW member came in to our class a few times to talk about all of the benefits that membership has to offer. I believe becoming a member is one of the best things I can do to prepare for a professional career where things are always growing and changing. The resources and support provided by NASW membership is invaluable and the student rate makes it affordable even on a limited budget.
What are your interests outside of social work?
I am very involved in my spiritual community as well as my 12-step fellowship. I also love good food and live music. One of my favorite self-care activities is to have a "rest day" where I stay in bed with my 2 cats and binge watch a show.
What advice would you give to future social work students?
I would encourage future students to really take the time to explore what it is about social work that sparks your passion? What are your personal values that align with the values and ethics of social work? These are extremely important questions. The answers to these questions will hold you up and sustain you when the workload and the topics become difficult to bear.
Submitted by Kyla Gilmore, NASW-CA Membership Coordinator