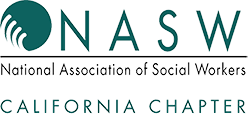 There are no words to adequately express our feelings about the tragedies that we've endured for the past week and beyond. Our hearts are heavy, our souls are strained, and many have expressed a paralyzing feeling of helplessness.
We are all going through this time in our own way, and still, somehow, we collect ourselves and find ways to get through it. As social workers, the desire to help is ingrained within us. We've been trained to take on the most excruciating problems and still find clarity to guide the way. Each one of us brings unique and valuable insight to our work, and many of us have solutions that we dream of collectively implementing in practice to prevent these things from happening. In the face of tragedy, we are called on more than ever to provide support and foster healing, because that is what we do. Like our clients, we are resilient. But, we also become depleted. It's crucial for us to take the time pause, breathe, and to nourish ourselves.
In Region H, not only our clients but also some of us have also been personally affected by these tragedies. Please know that NASW is here to offer support in any way that we may be able to for those who need it in these times. NASW also understands our needs of support as social workers, and there will be more information to come to address the matter.  In the meantime, if there are any specific needs you would like assistance with that NASW or that your specific region may be able to help with, or if you have any questions at all, please don't hesitate to reach out.
Remember, the more we nurture our community the more resilient we will be together.
In solidarity,
Ahmanise Sanati, LCSW, PPSC
NASW-CA Region H Director