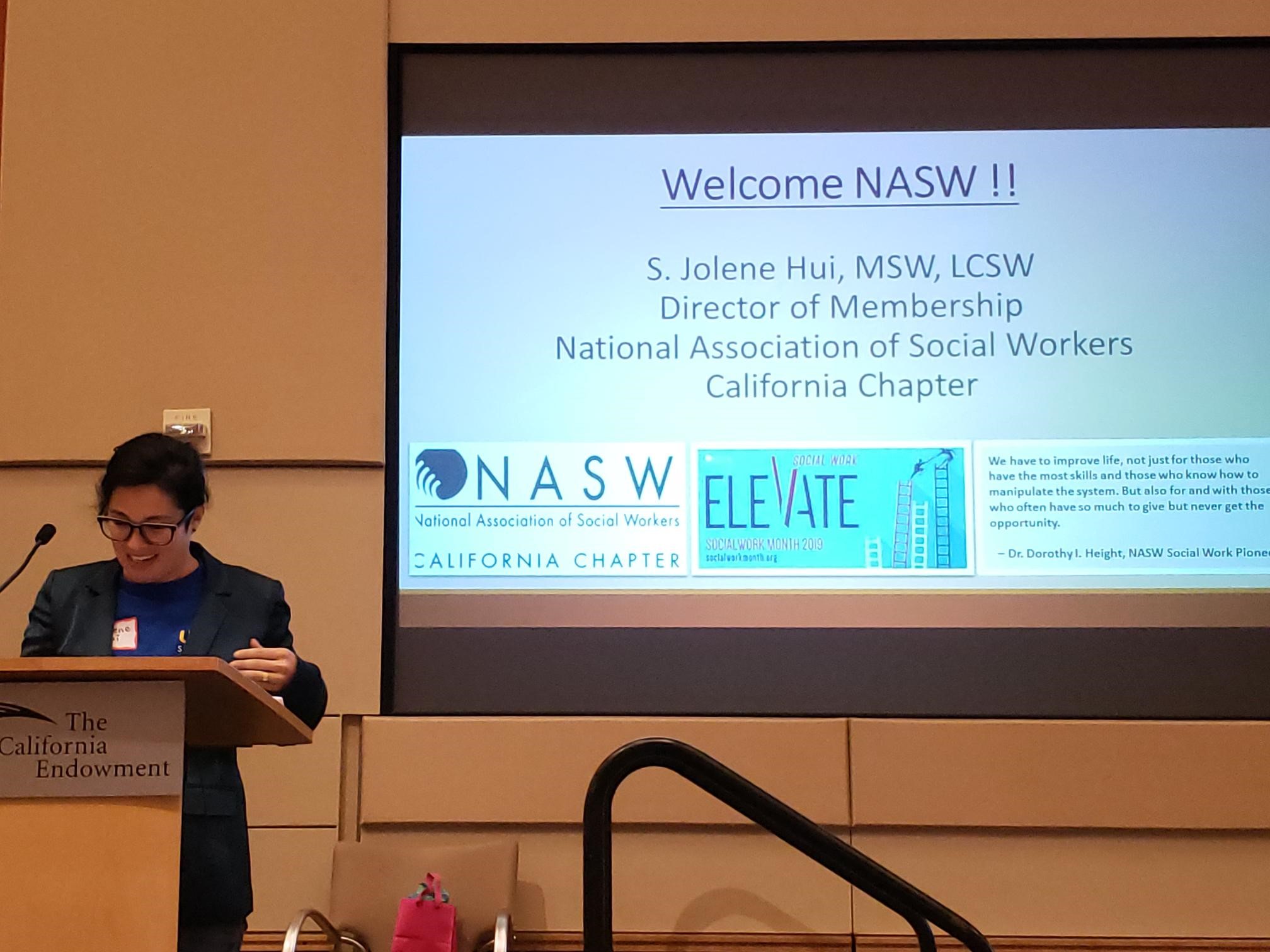 NASW-CA was proud to be part of the 34th Annual Social Work Joint Symposium at the California Endowment in Los Angeles on Friday, March 22.
Each year, field faculty and field instructors in the Los Angeles area come together to network and learn from one another. This year's theme was: 'Social Work Advocacy: The Power Behind the Change.' During the symposium field instructors learned various ways to teach their students to identify, recruit, develop leadership, and build resources from the community. They also learned how to incorporate new ways to teach change at the community level.
Jorja Leap, Ph.D, faculty from UCLA's Department of Social Welfare at the Luskin School of Public Affairs began the morning by giving the keynote address. Rene Castro, MSW, Director of Community Engagement at the Long Beach Century Villages at Cabrillo, led small group work later in the morning.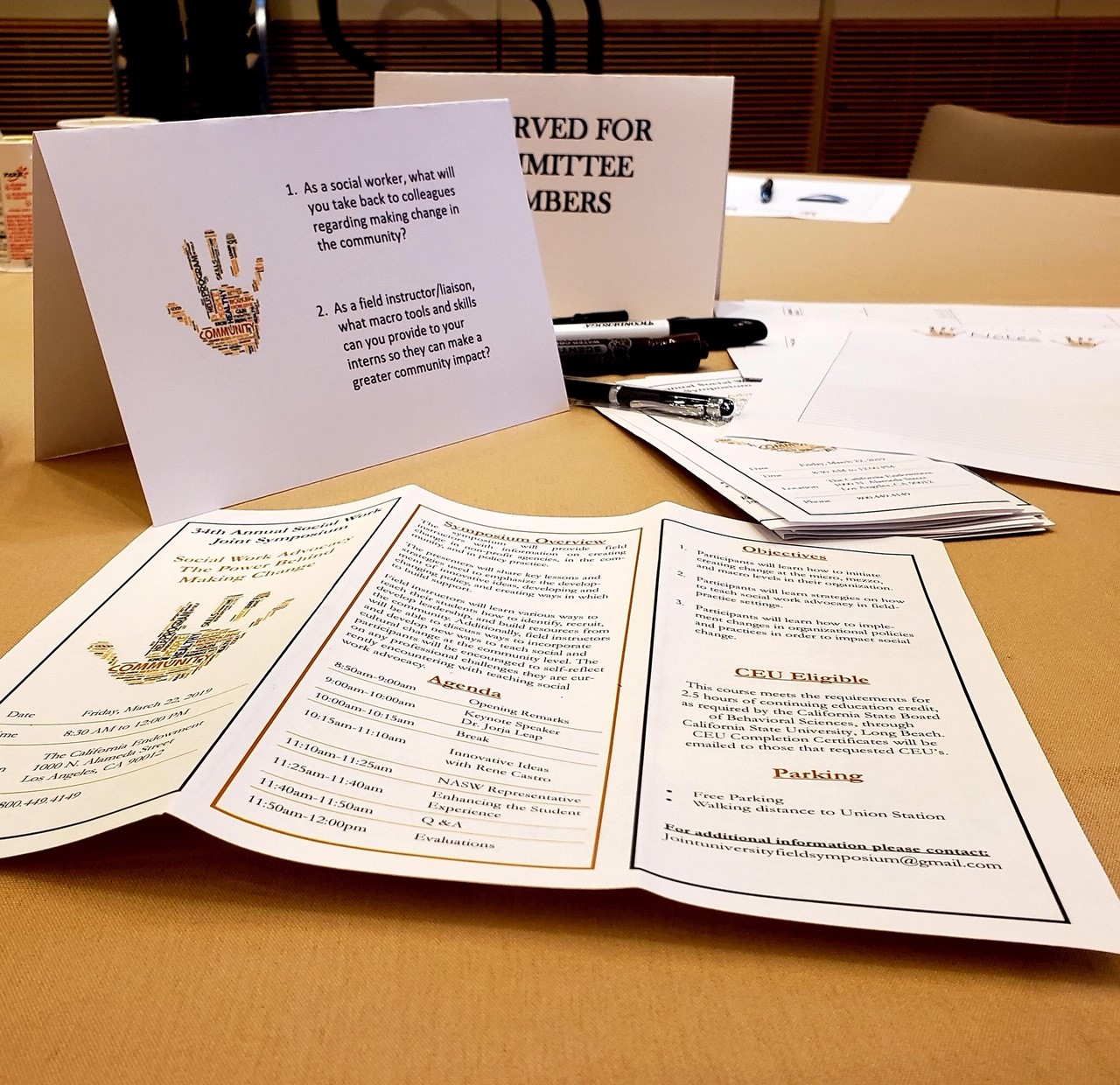 NASW-CA would like to thank all field faculty and field instructors for being part of such a vital part of social work education. The real world experience students get in the field is what prepares them for their careers working in our communities. Without you, we wouldn't be able to do what we do.