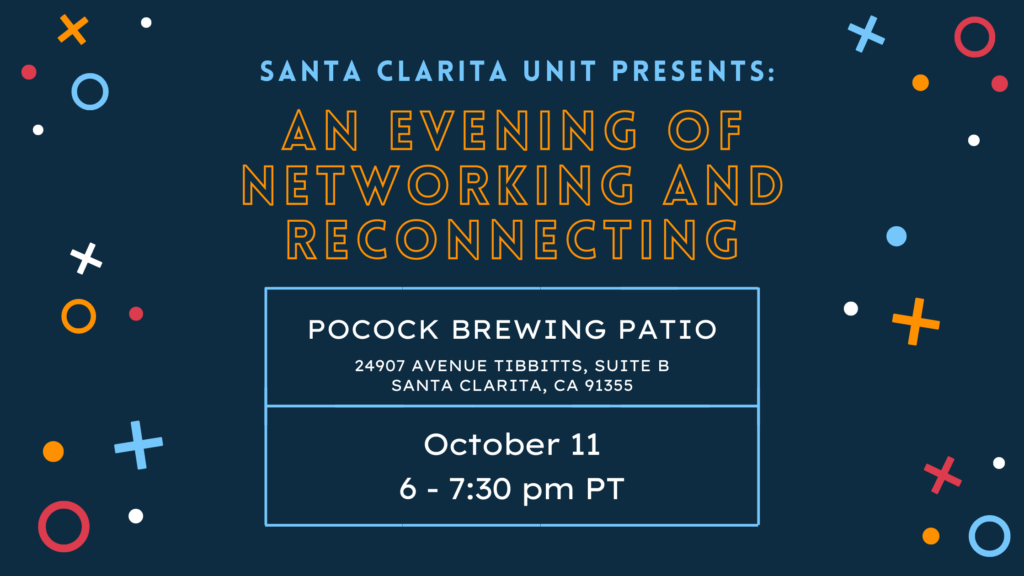 Please join Santa Clarita Unit for an evening of reconnecting on October 11! At 6pm PT, we will gather at the Pocock Brewing Patio and connect with one another. We are so excited to see our fellow social workers in the region! This event is free to attend. There is free street parking.
Please note that NASW-CA requires all attendees to fill out the COVID-19 Waiver form during event registration.
Pocock Brewing Patio
24907 Avenue Tibbitts, Suite B
Santa Clarita, CA 91355
Please contact Stephanie Cotcher at santaclaritanasw@gmail.com or 661-289-1855 with any questions.