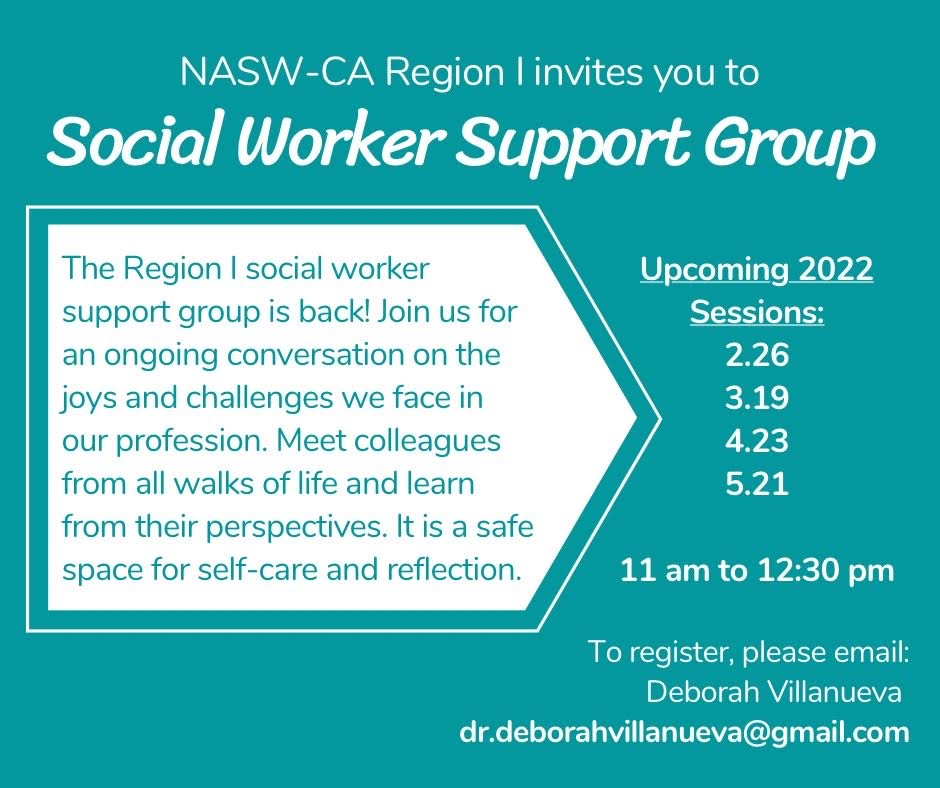 The Region I Social Work Support Group is back for 2022! Our next meeting will be Saturday, March 19 from 11:00 am – 12:30 pm PST. We will be meeting virtually via Zoom. We look forward to seeing you and catching up!
Join us for an ongoing conversation on the joys and challenges we face in our profession. Meet colleagues from all walks of life and learn from their perspectives. It is a safe space for self-care and reflection.
The remaining meeting dates for the first half of 2022 are:
Please contact Dr. Deborah Villanueva at dr.deborahvillanueva@gmail.com for any questions.