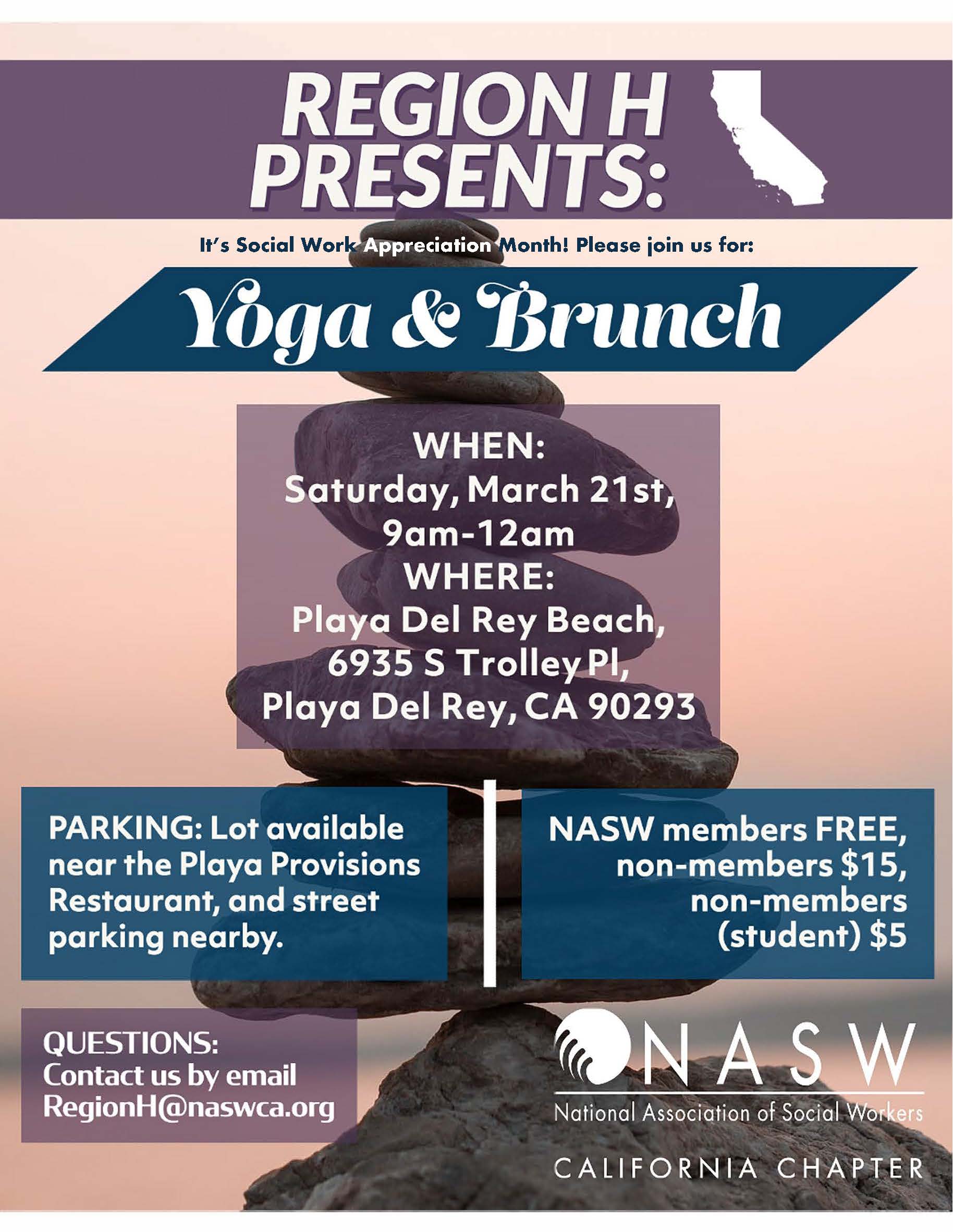 It's almost Social Work Appreciation Month- let's celebrate you, US! Please join us for yoga and brunch as we nourish our souls to the sounds of waves crashing. Come for relax, recharge, and revamp your perspective… you deserve this! We will gather on the beach to do a 45 minute yoga class, and then we will nosh on a light breakfast with the backdrop of our Pacific Ocean. Feel free to make a day of it since you're already here! There will be a few yoga mats available- first come first serve. Otherwise, please bring your own.
When: Saturday, 3/21, 9-12 am
Where: Playa Del Rey Beach, (near where Culver ends at the beach in the area referred to called "Toes Beach")
6935 S Trolley Pl,
Playa Del Rey, CA 90293
There is a restaurant called Playa Provisions nearby with a parking lot available, and plenty of street parking nearby.
If you have any questions, please contact Ahmanise at: RegionH@naswca.org
All members are free, non-members $15, non-members (student) $5