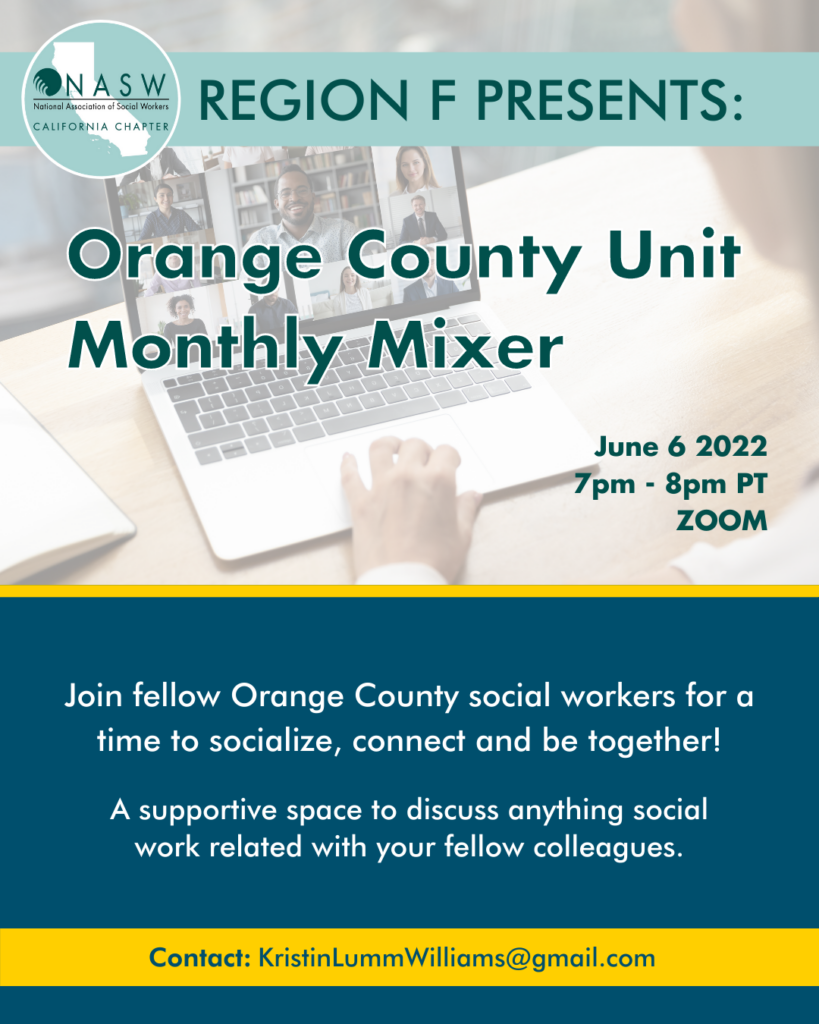 Join fellow Orange County social workers for a time to socialize and be together on June 6th from 7pm – 8pm PT! Our upcoming meeting will be a supportive space to discuss anything social work related with your fellow colleagues. This will be a great time to introduce yourself and connect with others – we'd love to see our community expand!
Don't forget to share this event with your co-workers. See you then!
We will meet every first Monday of the month. A zoom link will be sent out prior to the event, registration is required.
Please contact KristinLummWilliams@gmail.com for any questions.