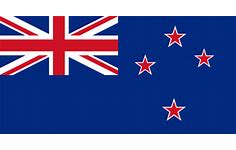 By Janlee Wong, NASW-CA Executive Director
More than 50 people were shot and killed and many wounded at Al Noor and Linwood Mosques in Christchurch, New Zealand, a tragedy beyond comprehension for most human beings on the planet.
Sadly the killer and his admirers have an evil and twisted mission born of hate and extremism. To compound matters, the killer used a live feed and spread his horrific deed instantly around the world via social media. Social media companies also took immediate steps to prevent the spread of the graphic violent video streamed by the killer. They need to do more. Using technology, live feeds need to be monitored and intercepted before they can be streamed. Killers want to use social media to spread their hate and violence. We can and will stop them.
Billions of us reject not only this murderous action but also the underlying hate and the extremism of white nationalism. Virtually all the leaders in the world also condemn this. Jacinda Ardern, New Zealand's Prime Minister, exemplifies how we as human beings respond to attacks on other human beings. She's made it clear that we're all in this together, and that her government will be taking actions to try and prevent these acts in the future. She is the driving force behind a semi-automatic assault weapons and high capacity magazine ban.She has extended the hand of help not only to the wounded victims, the families of victims and to the community but also to her nation.
The people of New Zealand have responded in kind. Many gun owners are supporting the assault weapons and magazines ban. People from all walks of life gathered together in memorials across the country. The indigenous Māori people led all New Zealanders in the "haka" chant and dance honoring the victims and their families.
We also can, have and will emulate the unified people of New Zealand and Prime Minister Ardern's leadership in our own communities and our own country. Reach out to those who need our support, comfort and strength. Be self-aware and encourage self-care. Donate to causes that can help, be they mental health, anti-hate or gun control. Promote tolerance. The late Dick Dale, founder of the surf guitar sound in California, was of Lebanese descent and promoted the following philosophy: "To experience is to know; to know is to understand; to understand is to tolerate and to tolerate is to have peace."