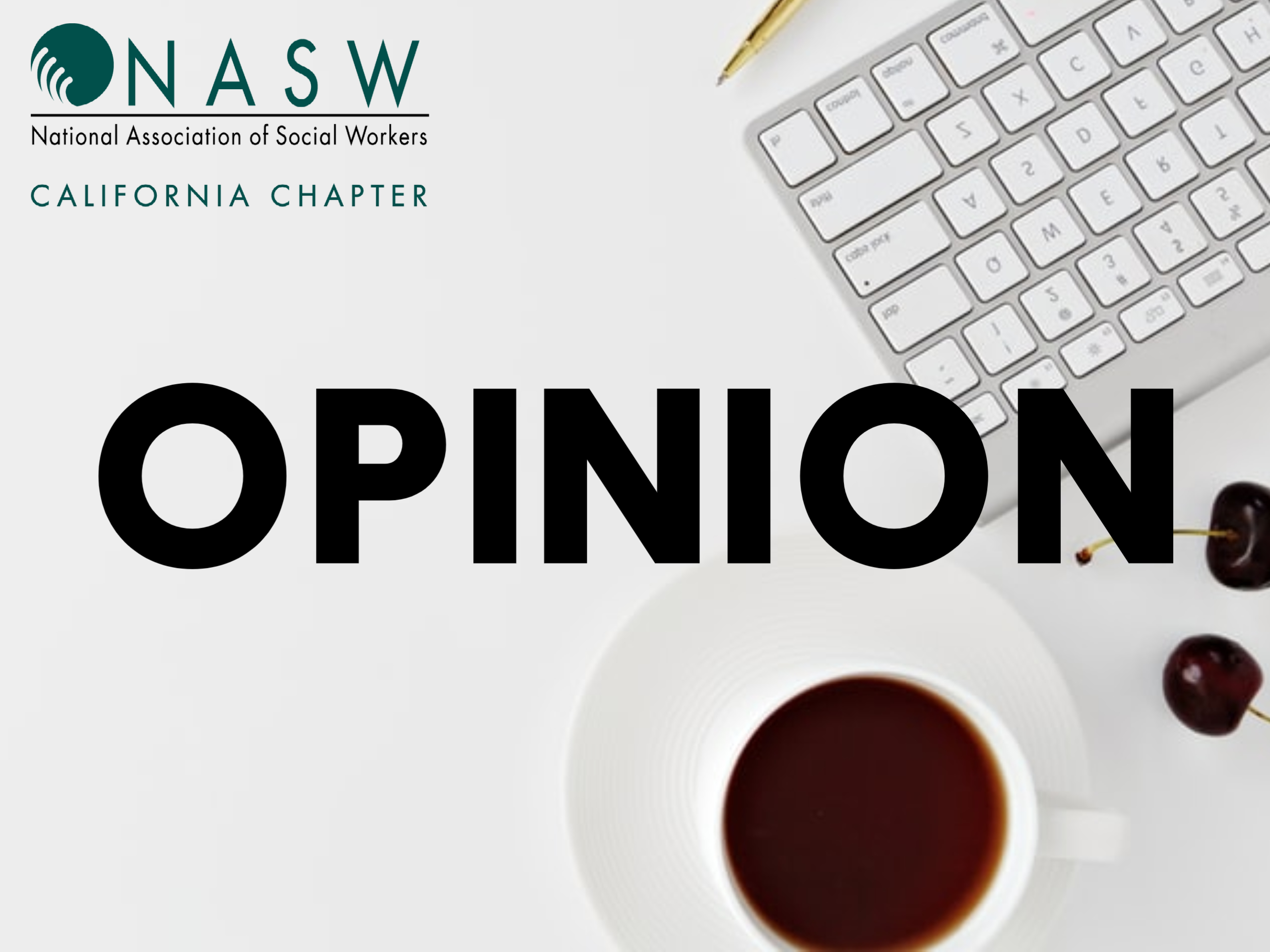 by Brian Kaufman, LCSW
Chair, NASW-CA Social Work Occupational Council
One of the reasons I started the Social Work Occupational Council is to shed light on issues such that was raised last year when Proposition 22 was on the ballot. The NASW California Chapter opted to take no position on whether to endorse or oppose the measure. Although I have been critical of this decision, I do not blame them for taking that position. I certainly do respect this decision, as it was based on the will of the Legislative Committee which is representative of the membership as a whole. I am far more critical of the Proposition 22 backers themselves who put out a massive amount of misinformation and the Proposition 22 opponents who failed to counter that message effectively.
The backers' claims that app delivery drivers want to remain independent or that being independent somehow offers them more flexibility is inaccurate and misleading. Existing law would have already reclassified these drivers as employees (Said, 2020). Their ability to choose their own schedule would not have been taken away, but instead they would have received all the protections that ordinary employees take for granted.
Rideshare and app delivery drivers are the very people for whom social workers should advocate. According to the UCLA Labor Center (2018), two out of every three rideshare drivers in Los Angeles report that they rely on driving as their main source of income. Now that Proposition 22 has passed rideshare drivers remain independent but at a huge financial cost. Being independent means no sick leave or paid family leave and no workman's compensation if there is an accident. They are completely on their own if something were to happen to them and in a pandemic missing work due to illness means not being able to provide for their family. Passing Proposition 22 told companies like Uber and Lyft that if they want to get around labor laws all they had to do was to pour millions into a ballot measure to carve out exceptions for their workers. But more importantly this proposition has the effect of keeping worker pay low, and thus denying an entire class of workers a living wage and further exacerbating income inequality. We are now starting to see this, as Albertson's recently announced they would lay off their own delivery drivers in favor of utilizing app-based drivers (Rosenberg, 2021).
As we move ahead to a new year, new concerns continue to arise about what it means to be an employee versus being an independent contractor. There has been a lot of talk about other workers requesting similar exemptions from California labor law in order to remain independent contractors including social workers. I argue that we must resist this trend and call out companies that abuse their workers in this way. We must continue to advocate for legislation that protects workers and not corporate bottom lines. The alternative will only lead to lower salaries for everyone.
If we are ever to achieve higher salaries and better benefits for workers, staying independent is not the answer. Instead, we must look at creative alternatives such as worker cooperatives or owning your own hiring agency or better yet have all the app-based drivers create their own app and have the profits shared equally among everyone.
Organizing workers in this way may not be a traditional role for social workers, but I believe that social workers have a unique set of skills that are ideal for this task. It is just another form of community organizing but in a way that helps these families achieve a living wage and be more self-sufficient.
You can reach Brian at bkaufman.nasw@gmail.com and naswcaswoc@gmail.com.
References
Rosenberg, E. (2021, Jan 6). Albertsons is laying off employees and replacing them with gig workers, as app platforms rise. Retrieved from https://www.washingtonpost.com/business/2021/01/06/vons-albertsons-doordash-prop-22-layoffs/
Said, C. (2020, Jun 10). California regulators say Uber, Lyft drivers are employees. Retrieved from https://www.sfchronicle.com/business/article/California-regulators-say-Uber-Lyft-drivers-are-15330779.php
UCLA Labor Center (2018). More than a gig: A survey of ride hailing drivers in Los Angeles. Retrieved from https://www.labor.ucla.edu/publication/more-than-a-gig/