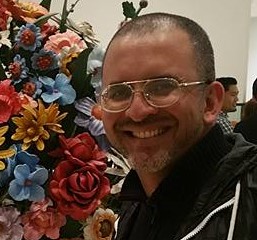 NASW-CA Member Farid De La Ossa Arrieta was recently promoted to per diem Visitation Specialist II at Rally Family Visitation Services at Saint Francis Hospital in San Francisco.
Originally from Colombia (South America), De La Ossa Arrieta has worked at Rally Family Visitation Services as per diem Visitation Specialist I at Saint Francis Memorial Hospital in San Francisco since June 2014, and volunteered with the same agency for a year prior.
As a visitation specialist, De La Ossa Arrieta works with children of divorced, separated and never married families, providing specialized supervised visits, and monitored exchanges. Other responsibilities as a Visitation Specialist II may include working as a shift lead and supervising staff on shift, as well as compiling, editing and writing reports, data collection/entry and other responsibilities as assigned.
De La Ossa Arrieta is also currently a student in the part-time Master of Social Work (MSW) program at California State University East Bay with a community mental health concentration.
"It is my goal to provide therapeutic services to Latin American individuals or families once I graduate," he says. "I am also planning to continue working with Rally Family Visitation Services per diem in the future after obtaining my MSW degree."